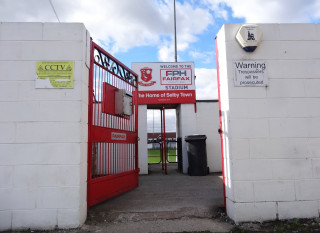 The deal includes stadium naming rights. While the Fairfax Plant Hire Stadium may not have quite the same ring as the Maracanã or the Bernabéu, it's no worse a name than the Etihad, Emirates or DW. And at £7,000 for a four-year deal, a lot cheaper too (although perhaps rather less TV coverage - for the time being, at least).
As for the stadium itself… well, as you can see from the photos here, it is a long way from Premier league status. After last season's relegation, let's hope that Fairfax's generous support can dig the Robins out of their financial wobbles, help build a brighter future, and put them back into the Toolstation Northern Counties East League Premier League, where they belong.

Selby Town drew 1-1 on Saturday with Pontefract Collieries. Marathon not a sprint... Plenty of season left yet... Go Robins.