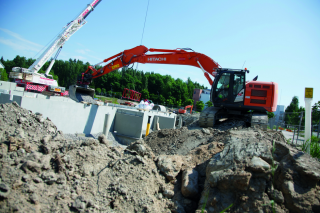 The Järvenpää-based family-run company, founded in 1990-91, has invested in three generations of Hitachi excavators.
Its current fleet includes a Hitachi ZX50 mini excavator and five Zaxis medium excavators: a ZX135US-3, three ZX225USRLC-3s and a ZX225USRLC-5. The latter was delivered in April this year by Rotator – the Hitachi Construction Machinery (Europe) NV dealer in Finland – and it has been immediately dispatched on the company's wide range of utility, general and road construction projects.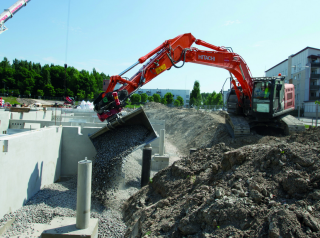 This included a site dedicated to the construction of six apartment blocks at Kerava, where space was at a premium and incorporated groundworks, earthmoving and utilities work for the latest Zaxis short-tail swing radius excavator. The company is owned by two brothers, Kari and Harri Saarinen, and their sister Kirsi.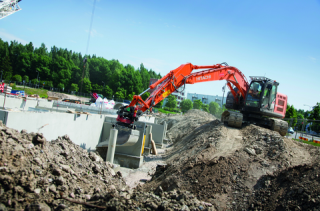 Kari has enjoyed operating the new ZX225USRLC-5 and is particularly complimentary about the machine's TRIAS hydraulic system: "The most important development with the new Zaxis-5 range is the hydraulics package. The ZX225USRLC-5 is operating perfectly thanks to the new TRIAS system.
"The flow of oil is distributed more evenly, and therefore the machine is more responsive and precise in comparison to the previous model. The same level of performance is achievable with less engine speed, and the power mode is only required for tougher jobs. The cab is also quieter and it's very comfortable.
"We prefer Hitachi excavators, because they work really well and offer a high level of reliability. The fuel consumption is low, and they are easy to operate and maintain. So, any potential downtime is minimised in combination with the fast response times offered by Rotator. Overall, Hitachi Zaxis excavators are a strong investment from an owner's point of view."