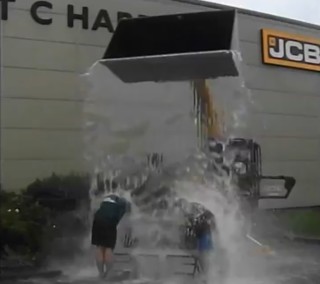 I am told that it is no longer acceptable to simply give money to charity. You have to throw a bucket of cold water over yourself and then give money - even though the original concept was an old fashioned 'do or dare' choice.
But in the construction industry a conventional bucket is not good enough.
So hats off to these good folk for their contributions to the craze... see the videos below...