Offering one of their top of the range L105 wheeled loaders.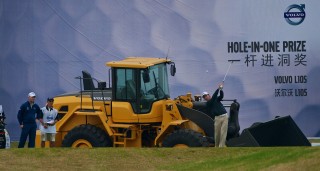 At this year China Open at Tianjin Binhai Lake Golf Club, the first pro to ace the 13th, will win the Volvo L105.

South African Louis Oosthuizen is said to have taken home a more compact excavator at the Volvo Golf Champions tournament earlier this year, but only after trading in the car he originally won, in the team competition.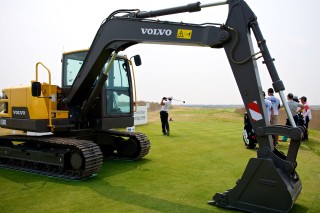 **Must have very understanding grounds people..