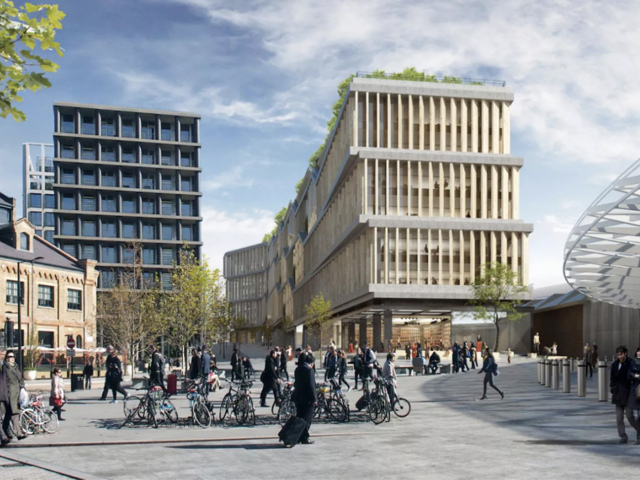 Construction started in 2018, overlooking London's Kings Cross station and was designed by the same architects that were responsible for the 2012 London Olympic Cauldron. The whole project is set to cost £1 billion for the11 story building with over 80,000 square metres of space that spans a huge 330 meters long.
The company recommitted to the project following the Brexit climb down last year, with CEO Sundar Pichai saying: "Here in the UK, it's clear to me that computer science has a great future with the talent, educational institutions, and passion for innovation we see all around us. We are committed to the UK and excited to continue our investment in our new King's Cross campus."
fischer were asked to be involved due to several key factors that the brand holds very close to heart. All of the fixings supplied to the project were ETA Approved. fischer's office based and external team of site engineers were able to assist whenever necessary and freely exchanged their expert knowledge of fixings. Their ability to carry out regular site testing helped seal the vote of confidence in the supplier's direction.
In total fischer supplied well over 30,000 fixings to the project ranging from drop in anchors to specialist "undercut anchors" which uses fischer's patented technology to increase load strength in weaker materials. fischer provided all products via two of their distributors, Abbotts Engineering and Fixmart. All onsite support and site testing were carried out by the fischer London site engineer Seun Babatola.