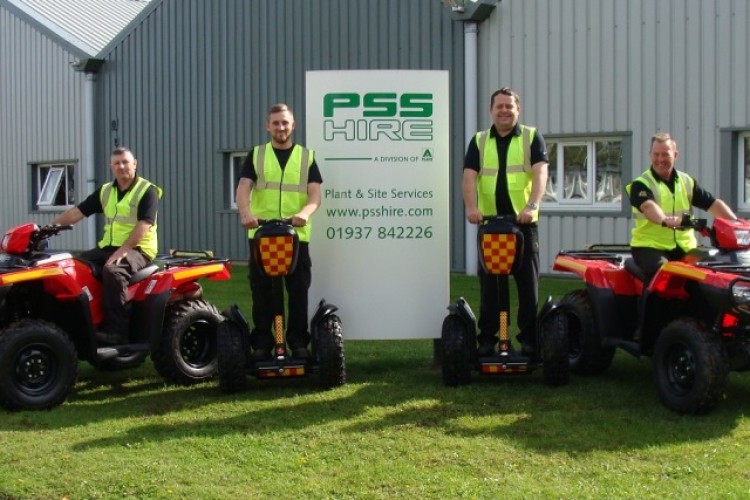 The specialist vehicles have been selected with a view to helping utilities contractors complete off-road work in the toughest of terrain conditions.
The smaller end of the range includes the new off road Segway x2 (for £300 a week).  With deeply-treaded all-terrain tyres, the battery powered Segway is designed to allow rapid access to work areas in off-road locations, even across steep hills and uneven trails. It can carry riders up to 12 miles on a single charge. The smaller range also includes two-seater electric carts and four-wheel drive quad bikes that can be supplied with or without trailers.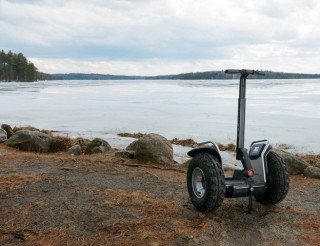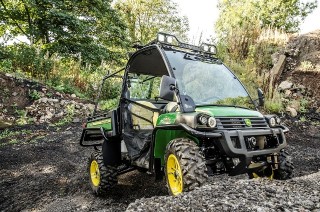 The mid-range vehicle offering includes John Deere Gator crossover utility vehicles (above) which have four-wheel drive and 854cc diesel engines, enabling transport of heavy loads across difficult terrain and steep gradients. They have a towing capacity of 680kg and cargo capacity of 454kg.
Another new vehicle in the PSS all-terrain range is the eight-wheel drive Argocat off-roader (below), which can operate in water, deep mud, snow and ice. Its 25-inch wheels are designed to take a full load over rocks and stumps, while providing stability and flotation in water. It can transport up to six passengers on land and four on water, with a towing capacity up to 907kg.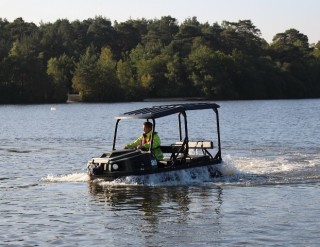 At the extreme end of the range, PSS Hire also now offers all-terrain rubber tracked vehicles. Models available include the latest Softrak ATV and the Hagglund BV206, both of which can be provided with or without trailers. The Softrak ATV (below) can carry loads of up to 2,000kg and is available with an optional two-tonne trailer with crane. It is able to cross very soft ground or deep snow with ease, PSS says, due to its low ground pressure Bridgestone rubber tracks.
The Hagglund BV206 all-terrain vehicle (below) is amphibious and is designed to overcome boulder strewn terrain, marshes and rivers. Often used for pipeline construction, the Hagglund BV206 has two tonnes payload, with the possibility of coupling an extra 2,500kg trailer.
PSS director Mark Hamilton said: "This is an exciting development for PSS Hire and our customers. For several years we've offered products such as large diameter butt fusion machines and overhead line equipment to remote utility projects.  We're now very pleased to be able to offer all-terrain vehicles that complement our core range and help our customers complete their tasks more efficiently, even in the most inaccessible of environments."
He added: "The John Deere Gators are already proving very popular. They have a bespoke capstan winch system and are capable of towing equipment on difficult terrain, even up steep gradients. The Argocat 8-wheel drive vehicles can also transport passengers on water, snow and ice, whilst at the larger end of the range the amphibious Hagglund BV206 and Softrak ATV are both fitted with two-ton cranes, have optional tracked trailers and are designed to overcome the most rugged of terrains, marshes and rivers."
Got a story? Email news@theconstructionindex.co.uk