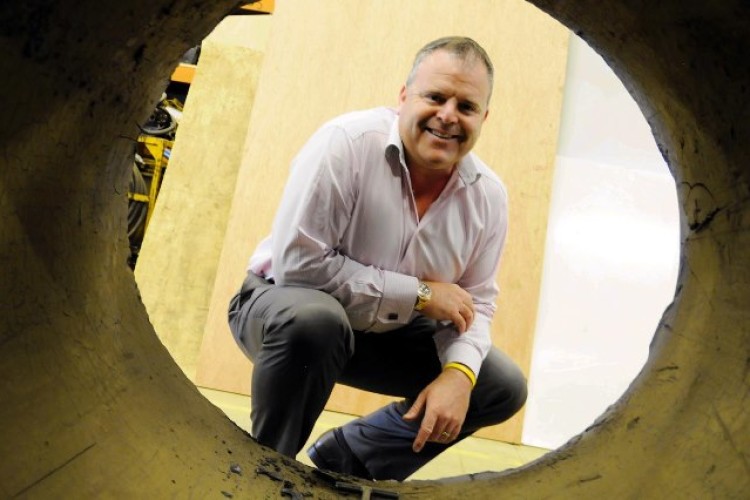 All DW staff will be retained and transfer to Fastflow and the brand will also be kept in use.
Fastflow is a water and gas pipeline specialist, with its headquarters in Washington, Tyne & Wear. It was created when CEO Neil Armstrong acquired the business from Northumbrian Water in 2005.  Its pipeline services division works for Northumbrian Water, Scottish Water and Anglian Water. 
Fastflow CEO and owner Neil Armstrong said:  "This provides us with an excellent opportunity to diversify and grow our business.  While the work undertaken by Fastflow in the utility sector is quite different, the two organisations are founded on very similar principles and employ similar working practices, making this deal a great fit."

DW Contractors was founded by David Exley in 1986. He has grown it to become a £25m turnover business. DW Contractors, which also has depots in London and Reading, provides property maintenance, repair and refurbishment services for housing associations, London councils, government agencies, management companies, schools, universities and NHS trusts.
Mr Exley said that he will be involved for a few months' transition before taking it easier.  "It has been a tough decision to make but I think it is the right time for me to move on and I know I am leaving the business and the team in excellent hands," Mr Exley said. "I will remain involved for the next few months to assist with the transition and then I plan to spend more time with my family and enjoy riding the collection of motorbikes I have built up over the years."
The enlarged group will have more than 600 employees and is forecast to turn over approximately £60m in the current financial year.
Got a story? Email news@theconstructionindex.co.uk