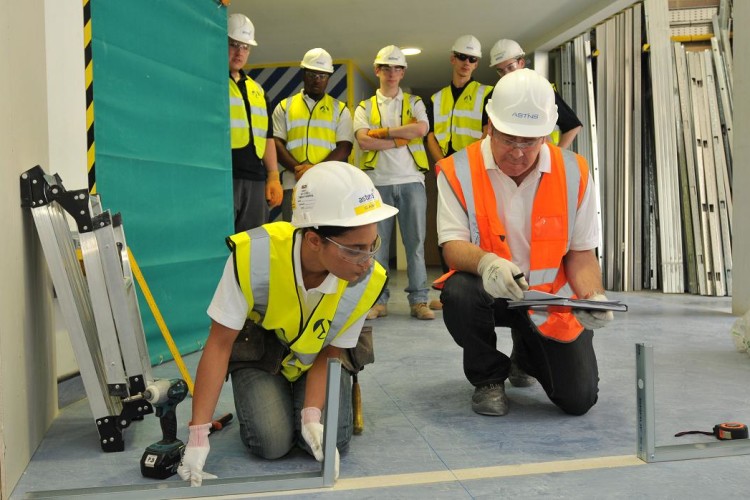 New research conducted by Astins has found that only 19% of those interviewed saw an apprenticeship as the path they would most recommend, falling to just 7% of those aged 18-24 years old.
 
The survey compared attitudes to university education, vocational courses at college, a vocational course combined with an apprenticeship, leaving school at 16 years old for a full time job and leaving school at 18 years old for a full time job.  Unsurprisingly, leaving school at 16 years old for full time employment was least likely to be seen as offering a child the best opportunities in life (2%).

However, as a strong believer in youth training, specialist contractor Astins was most interested in respondents' attitudes to apprenticeships. Interestingly, when asked generally about a route that offered a child the best opportunities in life a vocational course combined with an apprenticeship scored highly, with 31% believing it to be the best. However, when quizzed more closely on offering specific advice, the percentage of those that would most want their child, or one close to them, to do an apprenticeship dropped markedly to only 19%.

However, there was some recognition as to the value of apprenticeships, with 76% saying they would encourage this path if a child wanted to learn a specific trade and 17% even citing this as a good route if a child displayed entrepreneurial qualities.  

Opinions varied depending on where in the country a person lived. You are most likely to encourage a vocational course combined with an apprenticeship if you are from Wales (30% against an average of 19%), the West Midlands (29%) or East Midlands (27%). Those in Northern Ireland (65% against an average of 51%), Scotland (61%) and London (61%) are most likely to advocate university.
 
Respondents were twice as likely to want a child to take a vocational course combined with an apprenticeship if they held a NVQ, City & Guilds or equivalent or had no qualifications, compared to a degree or higher (29% versus 31% versus 12% respectively). However surprisingly, attitudes towards apprenticeships seemed uninfluenced by whether the participant currently knew someone doing an apprenticeship or not.

"As a passionate advocate of apprenticeships and the opportunities they can bring I was extremely interested in the attitudes expressed in the survey," said Dominic Tutt, managing director of Astins. "At this crucial time I think it's paramount that the options available to young people are communicated clearly and without bias. Apprenticeships offer a tremendous route into a rewarding career and great earning potential and yet the risk is that these opportunities are largely ignored due to an almost tunnel-like vision towards University that is widely held.

"The marked difference in the opinions of those aged 18-24 versus those over 45 years old - with the older generation three times more likely to encourage a child to do an apprenticeship - is telling and most certainly a symptom of us having lost our way over the last few decades in providing youngsters with a real choice in terms of career progression.  More should be done to communicate the lifetime benefits training such as this brings and position apprenticeships as a worthy alternative for those wanting to explore other options outside of university."
 
Astins boasts one of the construction industry's most forward thinking training programmes. The company puts much emphasis on the importance of investing in people and, in June 2009, invested £1million in the Astins Institute. Each year, the contractor takes on 20 new apprentices, which are from all different backgrounds and work on a number of sites nationwide. 
Got a story? Email news@theconstructionindex.co.uk