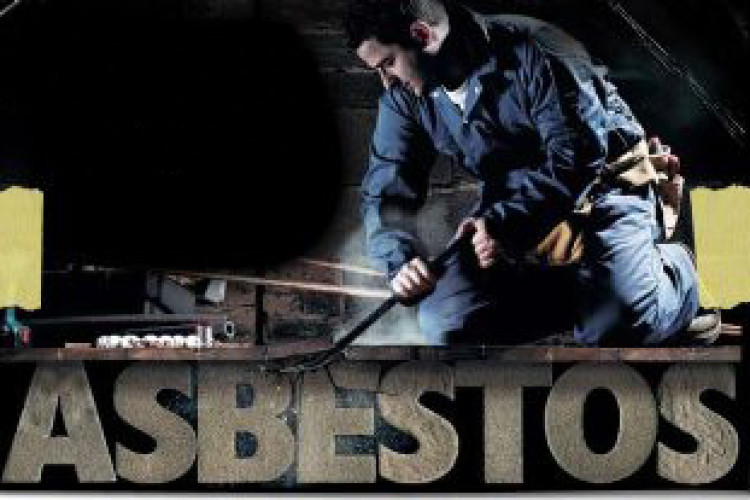 Jean Doyle hopes the Health and Safety Executive (HSE) scheme will help get the message across to thousands of trainee joiners, electricians, plumbers and other tradespeople about the dangers they face from asbestos.
Around 4,000 people die from asbestos-related diseases every year in Great Britain, making it the country's biggest workplace killer, according to the HSE.
Following a pilot in the Northwest, lecturers across Britain are being invited to download a free training package to help raise the awareness of asbestos to young apprentices.
Jean's husband, Dave, died from mesothelioma, a deadly lung disease, in 2006 after working as a joiner all his life. He was exposed to asbestos while using the material to make properties fire resistant. She said: "Dave's death has had a devastating impact on our family. Young people need to realise the real cost asbestos can have on their lives.
"Both our sons and grandson have followed Dave into the building trade so I've made sure they're aware of the dangers. Trainee apprentices need to know they're not immortal. I hope this new scheme will give them the confidence to say 'no' when they're out at work, if they're asked to work with asbestos. It may just look like dust but it's deadly."
The new 'Introduction to Asbestos' learning package is aimed at young tradespeople who may come into contact with the material, which was often used for fireproofing or insulation, while carrying out their work.

The teaching materials include a video interview with Christopher Morgan, who died from mesothelioma in March 2010. The 58-year-old pipe fitter was exposed to asbestos fibres while repairing heating systems decades earlier. In the video, he urges young apprentices to take the threat of asbestos seriously.
HSE Board Member David Gartside, said: "We're encouraging college lecturers to use our new learning package as part of their apprenticeship courses. I hope the video message from Christopher Morgan will make them realise asbestos is a genuine danger.
"Many young tradespeople believe that, because asbestos is no longer used in buildings, it's no longer a threat to them. But that simply isn't true. The material was widely used for fireproofing and insulation up until ten years ago, so there's every chance that they could come into contact with it."
Asbestos can be found in many buildings built or refurbished before 2000 but it only becomes dangerous when it is broken up and fibres are released into the air.
HSE research has found that, although tradespeople know asbestos is harmful to health, they believe it is an historical problem not still relevant to them. They therefore do not take action to protect themselves .
Further information on the dangers of asbestos is available by clicking here.
Got a story? Email news@theconstructionindex.co.uk