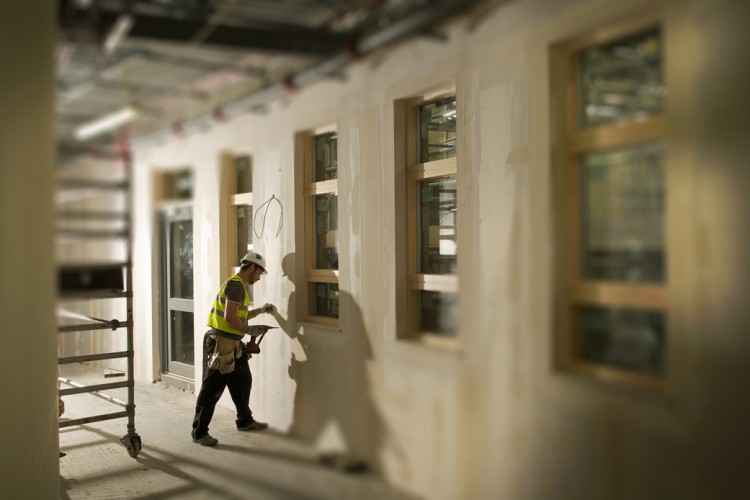 New South Glasgow Hospital is set to become one of the largest acute hospitals in the UK. The £670million scheme comprises a 25,000m2 Laboratories facility and a 166,000m2 Adult and Children's Hospital. The main hospital will provide 1,109 beds, all with ensuite facilities and designed with outside views to encourage natural daylight into the building.
One of Astins' top priorities will be ensuring that the local community benefits from the construction opportunities across the board. The company will provide on and offsite apprenticeship training for young men and women from the local Glasgow area. It will also be running work engagement schemes for the long term unemployed and work experience schemes for young school leavers.
To deliver this training Astins will draw on the experience and expertise of its £1m Astins Institute – a dedicated training and skills development facility. This approach has already worked well on a number of prestigious contracts such as Walsall Manor Hospital, Pembury Hospital in Kent, London's Savoy Hotel, The Olympic Media Centre, The Richard Rose Academy, Whitmore School, and Fairway & Northway School.

Dominic Tutt, Managing Director of Astins said, "Creating a skilled workforce locally is a primary objective for Astins in the delivery of this contract. We provide a level of training that is largely unparalleled in the construction sector. It ensures that we deliver the very best in quality; on time and on budget."
Astins will also be applying its exclusive BRE approved environmental door design to the project.  This innovation will help to save some 20% in reduced materials wastage across the whole project, with significant cost and environmental benefits as a result.
When it is completed the New South Glasgow Hospital will be the largest NHS building in Scotland, not to mention one of the biggest hospital complexes in Europe. Completion of the hospital is planned for 2014.
Got a story? Email news@theconstructionindex.co.uk