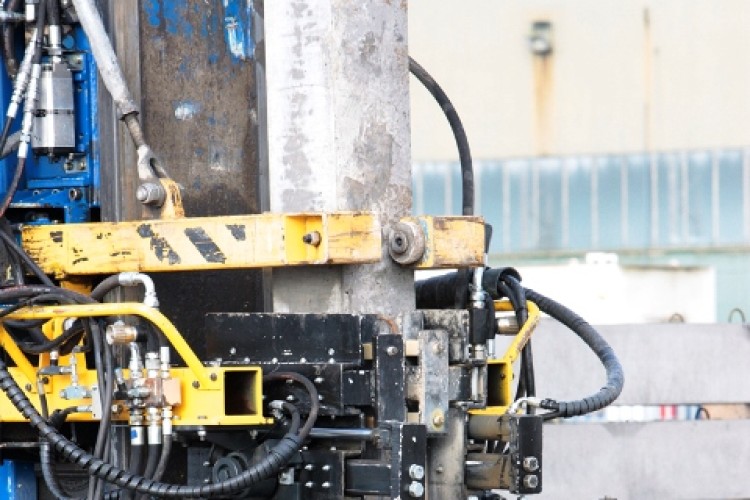 The patent-pending system works by cutting precast concrete piles above the ground with diamond tipped blades and then using the trimmed section of the pile as the lead part of the next pile. The system meets all requirements for compressive strength and can also cut piles to within 100mm of ground level, so providing fewer obstructions to other trades and enhancing access to a site, the company says.
Even before the introduction of the new system, BBGE had been able to reduce its precast piling waste from 1.6m per pile down to 0.8m per pile. However, this new system enables BBGE to reduce this even further, with significant cost and sustainability benefits for its customers, it says.
A recent project to build a supermarket in Scotland requiring the use of 4,500 piles saw the cutting system save up to 3,600m of pile waste that would otherwise have been produced.

BBGE also credits the system with reducing its carbon footprint. As each metre of precast pile manufactured and delivered to site in the UK produces around 40kg to 60kg of carbon dioxide gasses, the reduction in pile utilisation could save up to 2000 tonnes of these emissions per year.
The system was developed, piloted and extensively tested by Balfour Beatty Ground Engineering, which is one of the largest manufacturers of precast concrete piles in the UK, at its main factory at Bottesford in the Midlands.The team worked with Finnish manufacturer Junttan, which supplied the mechanical cutter that has so far been fitted to two piling rigs.
BBGE managing director Malcolm O'Sullivan said: "We are totally committed to driving down waste and improving the efficiency of our service and this new technique for precast pile cutting is a highly effective way to do this. I am delighted at the help that our key suppliers Junttan have been able to provide, working closely with our innovations team to ensure we can provide a leading service to our customers which meets their sustainability objectives while delivering value for money."
Got a story? Email news@theconstructionindex.co.uk