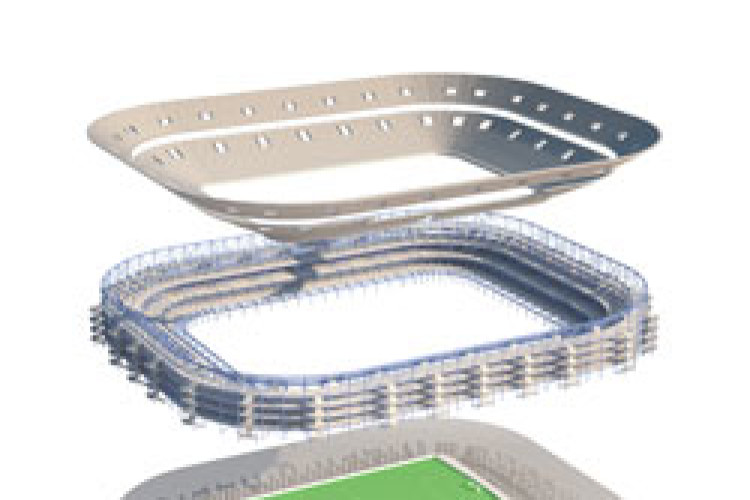 It is targeted at places such as Qatar, which will have no need for large sports stadiums once the 2022 FIFA World Cup comes to an end.
The idea behind the Plug & Play Core concept is for the new generation of stadiums to adapt to changing needs, and to be reusable at a different locations, possibly with a different configuration.
The concept has been developed for ease of dismantling, transport and reuse of the stadium core.. The elements that make up the three types of Plug & Play Core module have been optimised for transport.
The essence of Plug & Play Core is that the stadium complies with the requirements for permanent use, but with a core that is fully reusable and transportable, said the company.
Qatar has already been planning ahead to adapt capacity of its World Cup stadiums following the event. The Al Wakrah Stadium is designed to have its capacity reduced and elements reused.
Got a story? Email news@theconstructionindex.co.uk