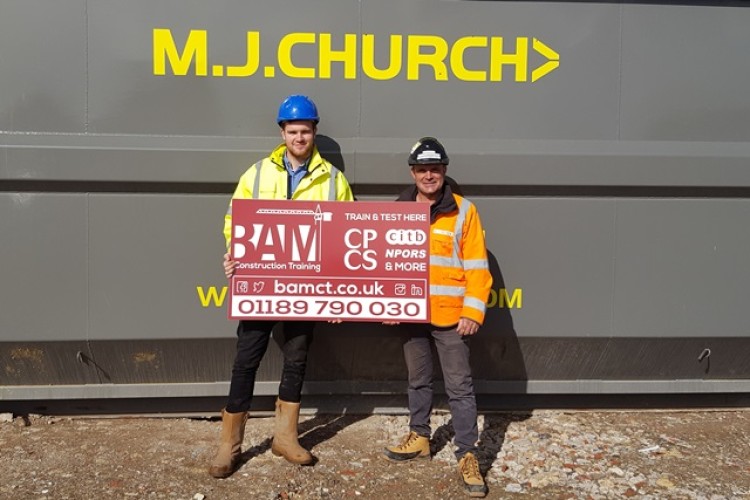 Civil engineering contractor MJ Church has signed a strategic partnership with BAM Construction Training, which sees BAM offering Construction Plant Certification Scheme (CPCS) accredited courses on MJ Church premises.
MJ Church previously ran the training facility for its internal staff only. BAM Construction Training (BAMCT) has taken over ownership and operation of the training and test facility, on MJ Church's land, with access to MJ Church construction machinery.
Chippenham now becomes BAM's second plant operator training centre, in addition to its original facility in Wokingham.
Matt Durant, managing director of BAM Construction Training, said: "This partnership will be a game-changer for southern construction. Our newly-opened second site enables us to significantly increase our capacity and extend our support for the next generation of skilled plant workers. We are delighted that MJ Church has recognised our commitment to address the UK construction skills gap with high-quality accredited training."
MJ Church, director Tom Church said: "With the government hoping to meet ambitious housing targets and major infrastructure projects coming forward, we anticipate a strong pipeline of work and a skilled workforce will be crucial to delivering these much-needed homes. MJ Church and its partners will continue to support the UK construction industry and its future workforce."
Got a story? Email news@theconstructionindex.co.uk