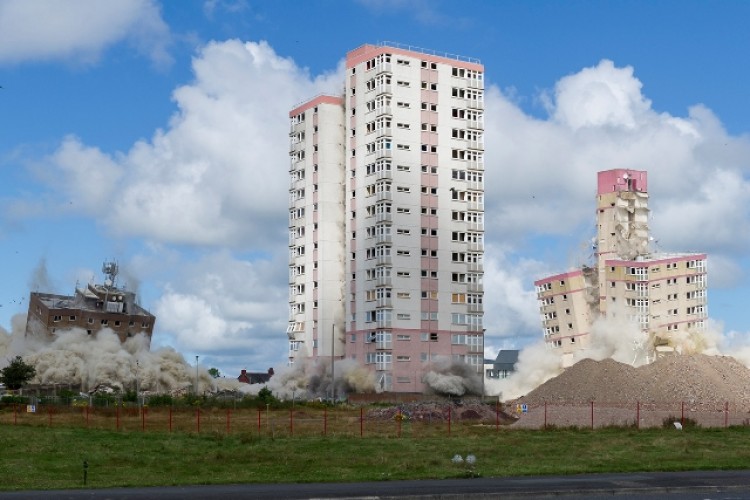 Twenty-three storey Walter Robinson Court and 16-storey Elizabeth and Churchill Courts – dating from the 1960s and early 1970s – were reduced to rubble.
Their demolition marks a key phase in the major redevelopment programme for Queens Park by housing regeneration specialist Lovell for Blackpool Council.
Contractor Lovell will now build 99 new homes as part of the ongoing transformation of the area with affordable rented property managed by Blackpool Coastal Housing.
Lovell regeneration manager Bruce Lister said: "The demolition of Queens Park's three remaining high-rises allows us to continue with the construction of 99 family homes for local people, following our completion last year of the 92 new homes built in the project's first phase.
"We have only been able to reach this point because of the outstanding help and cooperation received from local residents, businesses and the wider community. We would like to thank everyone for their part in ensuring that the demolition has been able to go ahead safely and successfully."
Around 700 residents were evacuated from nearby homes from 8.15am on Sunday to four local support centres where free hot breakfasts and refreshments were served. Following a rigorous inspection of the site by specialist engineers, residents were able to return to their properties from around 11.15am. The extensive clean-up operation to remove dust and debris generated by the demolition began on Sunday with cleaning teams also in action on Monday cleaning windows and sweeping dust from homes nearest the demolition site.

The demolition rubble will be recycled as a base course for new roads to be built through the regeneration programme and will be used to raise the level of ground on the western part of the project area.
The overall regeneration programme at Queens Park will create 103 two-, three- and four-bedroom houses and 88 apartments and is set for completion by spring 2018.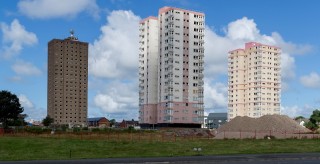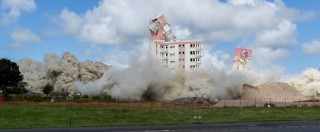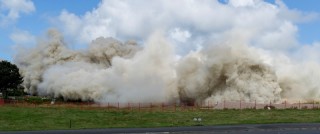 Got a story? Email news@theconstructionindex.co.uk