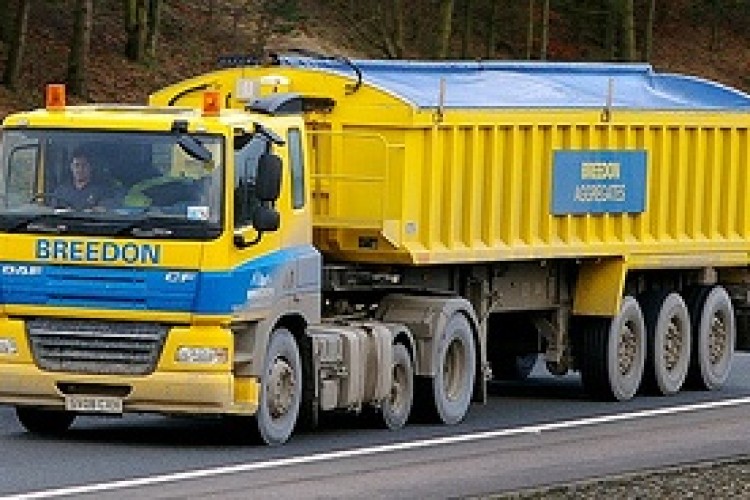 But the next time that Breedon reports its annual results, it is likely to be a very different company. Its £336m acquisition of Hope Construction Material is expected to clear regulatory hurdles by the middle of this year.
Pre-tax profit for the year was £31.3m, up 46% from £21.4m in 2014.
Group underlying EBITDA increased to £54.9m and the underlying EBITDA margin improved from 14.3% in 2014 to 17.2% in 2015. "This means that we have now achieved the medium-term margin target we set for the business back in 2010," said executive chairman Peter Tom.
In 2015 Breedon sold:
8.7 million tonnes of aggregates (2014: 7.7 million tonnes)
1.8 million tonnes of asphalt (2014: 1.5 million tonnes)
0.9 million cubic metres of ready-mixed concrete (2014: 0.8 million cubic metres)
"2015 was another significant year for Breedon," said Peter Tom. "Our trading performance continued to improve and we again reported record results.  We finalised our largest ever contract win and announced the planned acquisition of Hope Construction Materials.  We are tremendously excited by the future potential for this business."
He continued: "The outlook for our business continues to be encouraging.  The government remains committed to infrastructure investment and all the relevant forecasting bodies predict modest but sustained growth in construction output over the next few years.  This means a steady growth in demand for our products.  Against this background, volumes are expected to recover gradually to pre-recession levels by 2020.
"We begin an exciting new era in 2016 with the planned acquisition of Hope and we look forward to the future with confidence." 
Got a story? Email news@theconstructionindex.co.uk