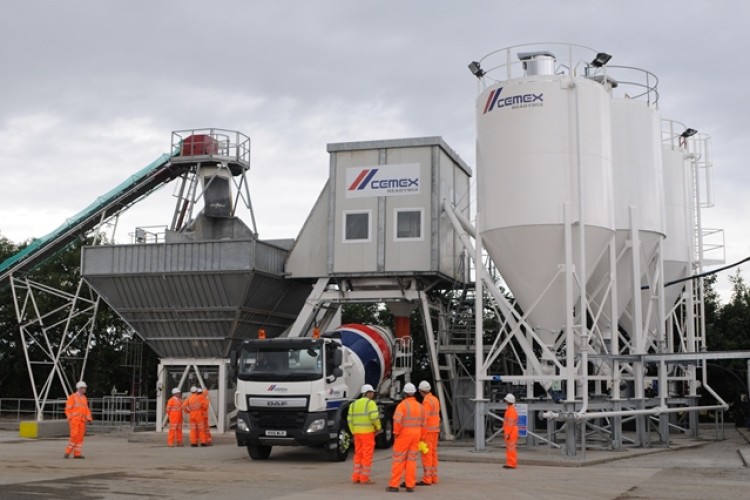 The new plant, which cost £700,000, replaces the existing plant in Gloucester, eight miles away.
The Imer Oru Oneday batching plant is a fully wet batch plant, which is skip-fed as opposed to by conveyor and allows collection using a flatbed vehicle. The design of the plant opens up the market for call and collect customers, as well as delivery to site by Cemex independent haulier contractors.
"The move to Moreton Valence takes the plant out of the city centre with all the inherent traffic problems which can result in delays and possible annoyance for the local community," said Marcus Rappensberger, Cemex director, readymix southern. "The [new] site is in an industrial area which used to be a RAF facility and is outside the residential area of the village."
The Gloucester plant has been closed after 60 years and production of 1.4 million cubic metres for projects including Berkeley power station, Sharpness Docks and Gloucester Quay's Shopping Centre.
Got a story? Email news@theconstructionindex.co.uk