Singaporean developer Aroland Holdings has secured approval to build a skyscraper at 1 Undershaft, jostling between the Gherkin, the Cheesegrater and the new 22 Bishopsgate tower that Multiplex is building.
The 1 Undershaft tower will have a total height of 304.94 metres above ordnance datum (289.94m structural height), outstripping the 278-metre high tower at 22 Bishopsgate. The Shard, across the river next to London Bridge station, is 309.6 metres high to its tip.
1 Undershaft was approved by a vote of 19-2 yesterday at the City of London Corporation's planning & transportation committee meeting.
Work first involves demolition of the existing Aviva Tower. The new 73-storey building, designed by architect Eric Parry, will provide 130,000 square metres of office accommodation, as well as more than 2,000 square meters of retail space. An estimated 10,000 workers will work in the building upon completion (and 1,600 of them will be able to park their bikes there.)
At the top of the building will be a free public viewing gallery, which will be served by dedicated lifts. The public viewing gallery will host London's highest restaurant and have learning spaces for schools and other groups to discover more about the capital, its growth and history. The Museum of London has had discussions with the developer over a dedicated gallery at the top of the building, using 1 Undershaft's height to show London's development.
At the base of 1 Undershaft, a new larger public square will be created. The building has an elevated reception, allowing pedestrians to walk beneath the building.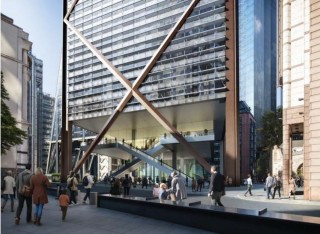 Chris Hayward, chairman of the City's planning & transportation committee, said: "I'm delighted that we have approved 1 Undershaft. It is a truly unique building that fits in well with the City's history, as well as our future ambitions for growth.
"Over the next 30 years I expect that we will need to deliver office space for more than 50,000 extra workers within the Square Mile, and this development is important in reaching that end goal.
"This development shows the high levels of investor confidence in London's status as a global city following our decision to leave the European Union.
"I believe this building will play an important part in increasing London's attraction as the world's leading financial centre."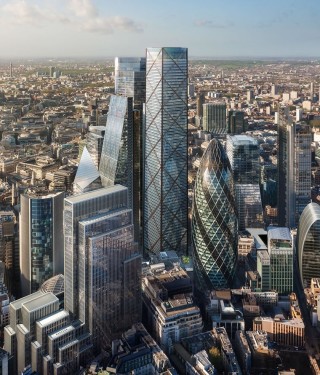 Got a story? Email news@theconstructionindex.co.uk