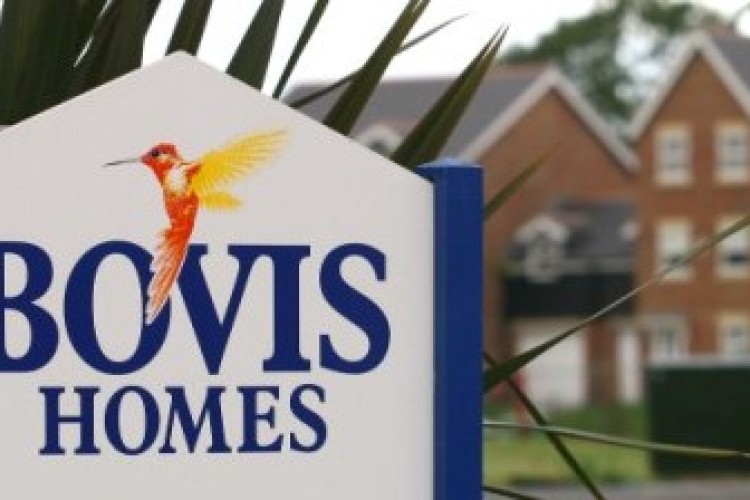 Bovis Homes lost its chief executive in January after a storm of customer complaints about shoddy finishing. It has set aside £7m to sort out problems and has resolved to reduce the pace of its building programmes to start focusing on build quality.
Redrow made an initial approach to the Bovis board on 27th February 2017, worth the equivalent of 814p per Bovis share out of cash, new Redrow shares and dividend payments. Redrow's opening offer would have given Bovis shareholders 32.4% of the merged group, approximately.
The Bovis board told Redrow on 6th March 2017 that its proposal "did not merit further discussion".
Galliford Try's offer was worth 886p per share, valuing Bovis Homes at £1.19bn and giving Bovis shareholders 47.75% of the combined group.
In a statement, Bovis Homes said: "Bovis has recently received written proposals from Redrow plc and Galliford Try plc outlining potential merger proposals. Redrow proposed a share and cash transaction for the Company. Galliford Try proposed an all-share transaction for the company. Both proposals were preliminary and subject to due diligence.

"The board of Bovis reviewed the proposals and concluded that neither reflected the underlying value of the Bovis business and therefore both should be rejected. The board also concluded that the Redrow proposal was not in the interests of Bovis shareholders as the cash element of the offer would require shareholders to crystallise value at the current Bovis valuation. The decision to reject the proposals was communicated to the two parties. Redrow subsequently indicated that it was not willing to improve the terms of its proposal and discussions were terminated. Discussions with Galliford Try are ongoing."
Galliford Try said that merging with Bovis would create a new major housebuilder with national scale and geographic coverage through the combination of the 6th and 8th largest UK housebuilders by completions. It would also "deliver significant synergies through the optimisation of the combined group's operational structures, sourcing and operating practices".
Redrow reserved the right to come back with a revised offer, however, saying that it "continues to believe the potential combination offers a compelling opportunity to create a combined business with the scale and operational strength to compete more effectively in the growing UK housebuilding market".
Under City takeover rules, both Galliford Try and Redrow now have until 5pm on 9th April 2017 to announce a firm intention to make a bid or walk away.
Got a story? Email news@theconstructionindex.co.uk