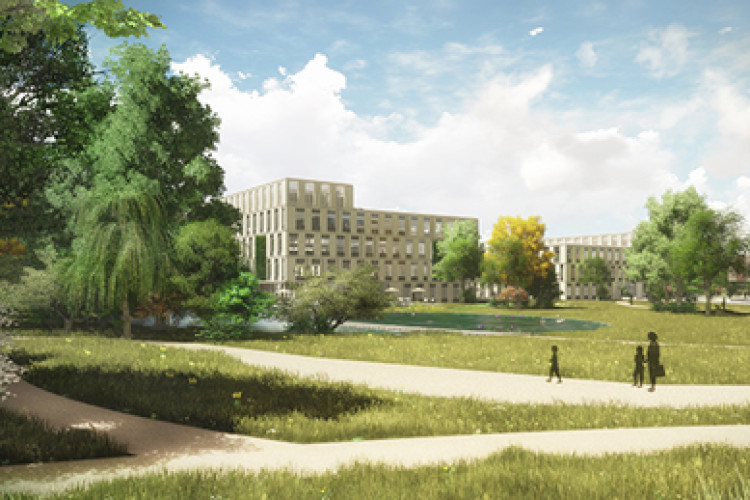 The commission for pharmaceutical company Novozymes includes four buildings of between two and three storeys, connected with corridors. The buildings will have large sections of glazing to ensure optimum lighting conditions and to provide views over the surrounding green areas. A 10,000m2 car park will also be constructed. The Novozymes Innovation Campus will cover 40,200m2 and house research facilities, including laboratories and activities in the area of business development.
NCC is the turnkey contractor with Vilhelm Lauritsen as the project architect, GHB as the landscape architect and Ramböll as the lead adviser.
"At NCC, we are very pleased to play a part in realizing Novozymes' vision through the construction of a new and exciting innovation campus," said Palle Bjerre Rasmussen, head of NCC Building in Denmark. "The physical environment is crucial to provide people with opportunities to develop creatively."
Digitisation will play a key role in the project. Digital tools have been used from the very beginning of the project, and the buildings were first "built" virtually.
Construction is expected to begin at the end of this month and is scheduled for completion at the end of 2018.  
Got a story? Email news@theconstructionindex.co.uk