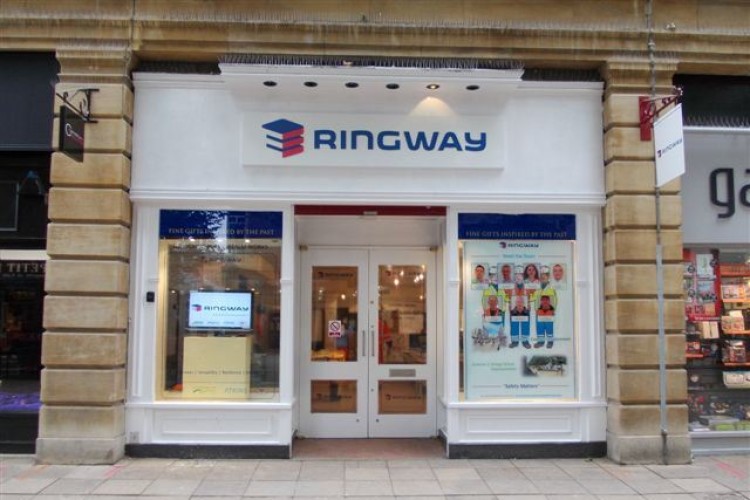 Ringway, has opened an information point in a former retail space on Peterborough High Street. The company has two council highway contracts in the town centre: the Bridge Street improvements and the Cowgate enhancement scheme, which are inevitably causing some disruption.
The Ringway shop has been set up field enquiries from local businesses and residents. Additional communication streams are also planned with letter drops, work notices, fortnightly contractor's reports and courtesy drop-in calls for those unable to visit the High Street.
"With any road or site maintenance programme there will be a certain level of inconvenience to the public and although this is unavoidable," said divisional director John Upcott. "At Ringway we are constantly striving to make this period as short and painless as possible."
He continued: "Our intention with the new information point is to keep all stakeholders and interested parties informed of our work schedules and any planned road closures, temporary traffic management systems or delays in order that everyone can plan accordingly for our time on site. Our initial contact with the people of Peterborough has been really positive and I'd like to thank them in advance for their patience."
A number of information and promotional boards have also been placed around the High Street to further raise awareness of the information point and the works that are taking place.
Got a story? Email news@theconstructionindex.co.uk