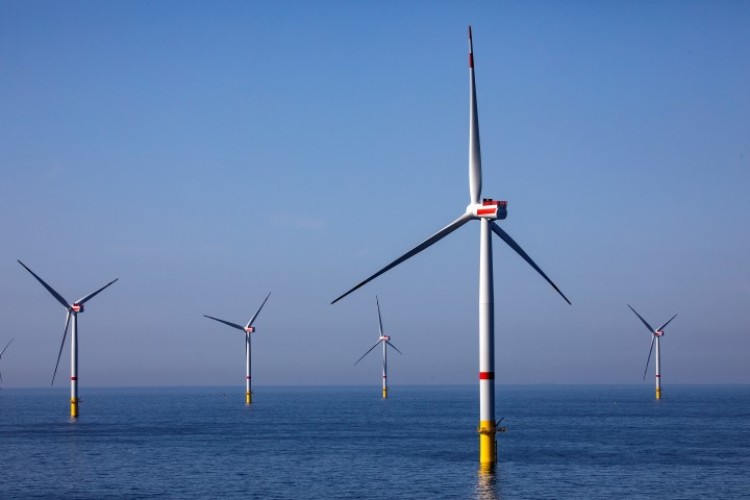 The contracts cover foundations, turbines, offshore substations and inter-array and export cables for the 487MW SeaMade Offshore Wind Farm. The project involves a total of 58 wind turbines at two sites 40km to 50km from Ostend.
Developer SeaMade's award of the contracts follows the recent announcement of European Investment Bank funding for the project (link opens in new tab).
DEME subsidiaries Dredging International, GeoSea and Tideway will work on the project.
Dredging International's responsibilities involve monopile foundations, turbines and inter-array cables to  connect each turbine to the relevant offshore substation. The turbines' hub height of 109m and a rotor diameter of 167m will make them the largest installed to date in the Belgian North Sea.
Each of SeaMade's two individual wind farm sites, Mermaid and Seastar, will have its own offshore substation, which will collect electricity produced, convert it from 33kV to 220kV and export it into the grid. A partnership of GeoSea, Engie and Smulders will be responsible for the engineering, procurement, construction, transport, installation and commissioning of the two high-voltage substations. The three have already collaborated on earlier offshore wind farms.
Both wind farms will be connected through two 220kV submarine high-voltage cables to the Belgian modular offshore grid. A consortium of Tideway and Hellenic Cables will be responsible for the design, manufacturing and installation operations, and for connecting the wind farms' substations to the grid. The export cables have a combined length of approximately 28km.
Got a story? Email news@theconstructionindex.co.uk