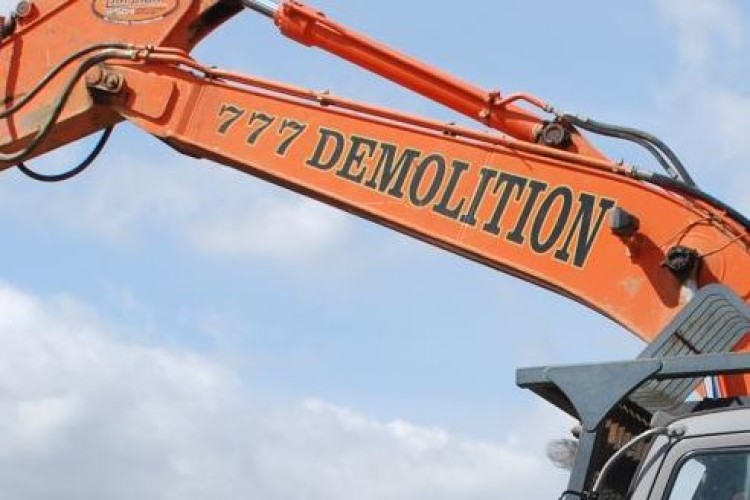 777 Demolition & Haulage Co Ltd and sister firm 777 Environmental Ltd have together been fined £215,000 and must pay an additional £168,000 costs.
Electrician John Walker, who worked for 777 Environmental, was crushed to death by concrete joists while working on a demolition site on Walworth Road, Elephant & Castle, where the Strata Building now sits.
He was working on an area of the site near to a couple of remote controlled demolition machines in August 2007. The machines, in breaking through a structural beam, dislodged several concrete joists. The joists struck Mr Walker and he died at the scene.
The Health & Safety Executive (HSE) prosecuted after it found the principal contractor 777 Demolition & Haulage and subcontractor 777 Environmental had failed to properly plan, manage and monitor the demolition of the structure. Southwark Crown Court was told that the companies had failed to prepare or implement an effective and safe system of work for the demolition, which ultimately allowed for an uncontrolled collapse to take place.
777 Environmental was the subcontractor and employer of Mr Walker, and was brought in to undertake the demolition of the building. Its failure to properly investigate the nature of the structure as demolition proceeded led to the uncontrolled collapse. It admitted breaching Section 2(1) of the Health and Safety at Work etc. Act 1974, at an earlier hearing and was fined £90,000.


777 Demolition & Haulage Co Ltd denied the charges but was found guilty after a trial of breaching Section 3(1) of the Health and Safety at Work etc. Act 1974 and fined £125,000. Costs of £167,857 were awarded to HSE.
After the sentencing, HSE principal inspector Dominic Elliss said: "I hope this case sparks renewed focus by all in the construction industry on the importance of effective planning, constant review and robust supervision throughout demolition works. There are clear responsibilities laid down in law for all duty holders undertaking construction works. It is vital that they all play their role effectively to manage risk and prevent entirely avoidable loss of life at work."
Construction union Ucatt criticised the length of time taken for justice to be served in this case. Acting general secretary Brian Rye said: "Spare a thought for the family of electrician John Walker who was not only taken from them by workplace negligence but who have then had to endure almost a decade of legal proceedings before blame was finally assigned. This was not a public enquiry into a war, a plane crash or a complicated corporate legal case. One man died on London's Walworth Road and yet it took eight long years to assign cause and blame."
Mr Rye added: "Shame on this employer and shame on all of us for allowing families to be put through such hell. There is no justifiable reason why a case like this should not be resolved quickly. This is a tawdry saga that has wasted time and money, and only served to exacerbate the deep, deep pain and loss felt by a family. We say to the Health & Safety Executive and all the other bodies involved in these cases– this should not happen again."
Got a story? Email news@theconstructionindex.co.uk