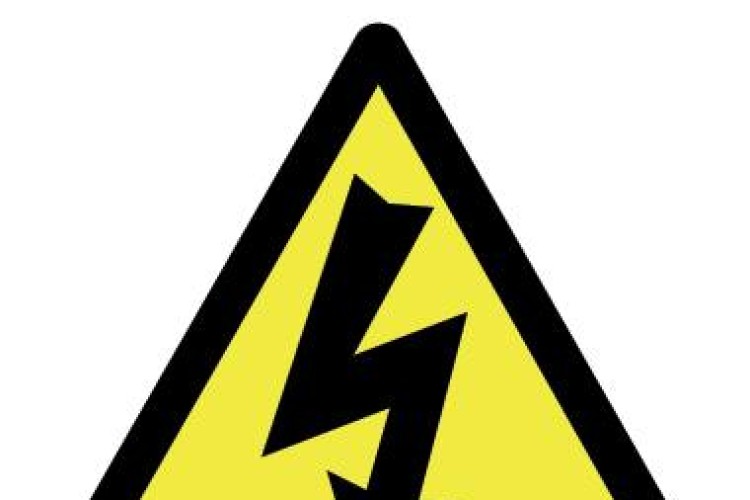 Anthony Zambonini, 59, suffered burns to his arms and face, and David Leven, 33, was blown off his feet and had an eye burned when the incident happened at a site in East Kilbride on 15 July 2009.
The two men were digging the ditch to lay a drainpipe when Mr Zambonini thought he had struck some rock. He picked up a steel bar to try and break up the ground unaware he was hitting an 11,000 volt live electrical cable. In doing so, the cable would have been earthed, reducing this to 6,350 volts.
When it fractured, he was hit by an electric shock, receiving flash burns to his arms and face. He was saved from more serious injury by his insulated gloves.
Mr Zambonini, from Hamilton, needed regular treatment in a specialist burns unit for several weeks and was off work for four months.
His colleague Mr Leven, from East Kilbride, also sustained a flash burn to his left eye and has since made a full recovery.
The incident was investigated by the Health & Safety Executive (HSE). The men's employer, South Lanarkshire Council, was prosecuted at Hamilton Sheriff Court yesterday (28 August).
The HSE found that the incident was the result of a combination of inadequate risk assessment, lack of a safe system of work, and failure to provide adequate information, instruction, supervision and training.


The court heard that the council failed to follow its own protocols by not obtaining service plans before the work started and put their employees at unnecessary risk by failing to properly assess and manage the risks.
The council had a safe system of work document but its main weakness was a lack of awareness of what services existed in the trench. Had drawings been obtained, they would have shown three buried cables crossing the route of the trench, two of which were high voltage.
South Lanarkshire Council of Almada Street, Hamilton, was fined £35,000 after pleading guilty to breaching Section 2 of the Health and Safety at Work etc Act 1974.
HSE inspector Mark Carroll said after the hearing: "South Lanarkshire Council understood the risks of striking underground services during excavation works and yet still failed to implement its own recommended system of work for identifying and avoiding buried services.
"When combined with insufficient training for employees involved in excavation works, this resulted in two of its employees suffering electrical burns.
"South Lanarkshire Council fell well below accepted safety standards. Had they taken the time to properly plan and assess the risks of this work these men would not have been put at risk of injury and even death."
Got a story? Email news@theconstructionindex.co.uk