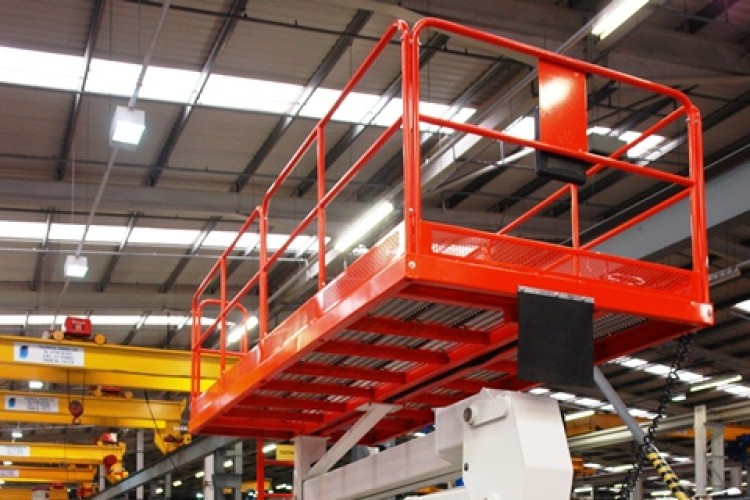 Parent company Tanfield has been looking to offload the loss-making platform manufacturing business to someone with deep enough pockets to turn it around. No one could be found who was prepared to buy a business that needed so much money spending on it. So instead a deal has been done whereby Ahern undertakes to finance Snorkel in return for an initial 51% ownership.
Don Ahern owns Ahern Rentals, one of the largest equipment rental companies in the USA. Ahern Rentals went bankrupt in 2011 but has since restructured and re-emerged earlier this year with ownership intact.
Mr Ahern also owns Xtreme Manufacturing, which he established in Las Vegas in 2003 to make rough terrain telehandlers.
Xtreme Manufacturing will make a staged acquisition of Snorkel, via the creation of Snorkel International Holdings. Tanfield will retain a 49% holding at the outset, which will be reduced in stages. This holding is valued at US $50m.
In return, Xtreme undertakes to inject at least $35m of working capital into Snorkel International Holdings.
Current Snorkel management will stay in place. Subject to completion of the transaction, chief executive Darren Kell, finance director Charles Brooks and operations director Brendan Campbell will resign from the board of Tanfield and transfer to the new Snorkel International Holdings.

The deal remains subject to Tanfield Group shareholder approval. A general meeting has been convened for 7 October 2013 to vote on it.
In the year ended 31 December 2012, Snorkel's losses were approximately £14.6m and it had net assets of £23.5m.
With an inventory of 39,000 machines, Ahern Rentals purchases huge number of aerial work platforms every year. Until recently it was one of Snorkel's largest global customers. However, concerns over the Snorkel's working capital position, and accordingly its ability to meet Ahern's order and delivery requirements, had resulted in a suspension of this relationship. The hope is that if Ahern Rentals now starts buying Snorkels again, so will the rest of the market.
Xtreme intends to sell its telehandlers through the Snorkel distribution network, taking what is currently a predominantly US product into new export markets.  By increasing revenues in this way, the thinking is, there will be more money to grow the Snorkel business, reduce overheads and increase supply chain efficiencies.
Snorkel was taken over by UpRight in 2007. In 2010 the joint company was consolidated under the Snorkel brand. Both are originally US companies but corporate and manufacturing headquarters are today in northeast England – the Vigo Centre in Washington, Tyne & Wear. It also has satellite factories in North America, China and New Zealand.
Got a story? Email news@theconstructionindex.co.uk