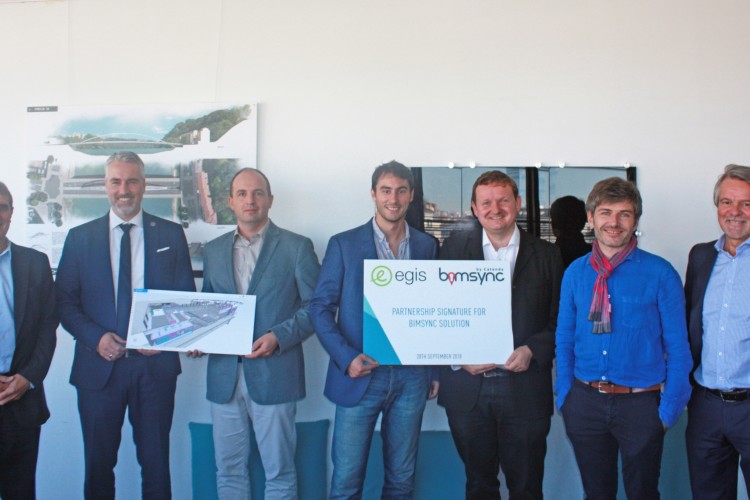 Bimsync's latest project for Egis will be the extension of line B of the Lyon metro in to Hôpitaux Sud.
Egis had already signed two contracts with Norwegian company Catenda this year for setting up the collaborative platform for the Grand Paris Express line 16 and Marseille tramway extension projects.
For all three projects, Egis acts both as the representative of the project management group and as BIM manager, working as an advisor, expert and guarantor of the management and coordination of the BIM working methods for the project.
Bimsync stood out from the crowd after a comparative study was conducted in 2017 by the Egis team. "We were looking for a simple but efficient and stable solution, fully accessible online and thus easy to deploy" said Marc Vincens, in charge of the BIM collaborative platform benchmark project at Egis Rail.

"Interoperability was also one of our first concerns," added Nicolas Ferrara, corporate BIM manager. "Through a BIM platform, all exchanges should be made through open BIM standards - IFC and BCF."
Håvard Brekke Bell, CEO of Catenda, added: "We are very proud to support the big challenges Egis are tackling. They have great expertise and engage in the most complex projects in the world. Joining them will feed back to our product bimsync as well." Egis said that the partnership will make it possible to develop and simplify the use of BIM on major urban transport projects
Bimsync enables any project stakeholder – project manager, prime contractor, constructors and so on – to access and view the complete digital model of the project via a simple web browser. Egis said that the collaborative platform accelerates the collective understanding and resolution of any problem areas. The system allows team members to exchange information with each other via annotations attached to the digital model, and to track them until they are resolved.
Got a story? Email news@theconstructionindex.co.uk