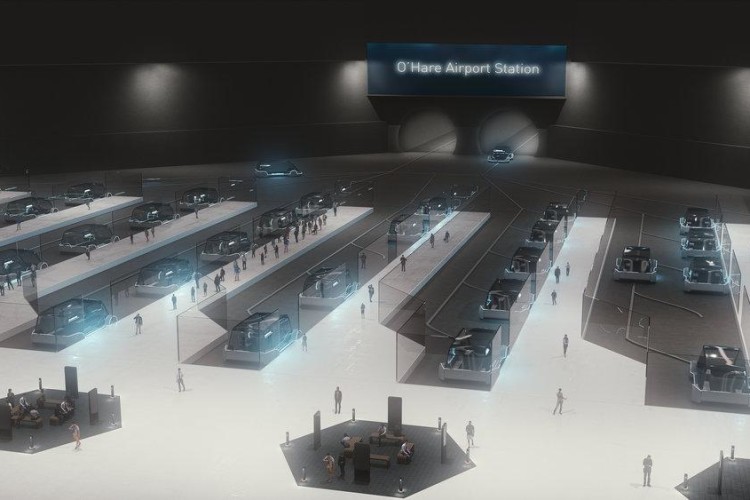 The Boring Company will transport people on a 12-minute journey between O'Hare Airport and downtown Chicago on electric vehicles in underground tunnels. The Chicago Express Loop project will be funded by the company with no taxpayer subsidy.
Chicago Infrastructure Trust (CIT), on behalf of the city of Chicago, made the decision to appoint the Boring Company to design, build, finance, operate and maintain the project. In March, the city had announced that it had shortlisted the Boring Company and another team, O'Hare Xpress, made up of Meridiam, Antarctica Capital, JLC Infrastructure, Mott MacDonald and First Transit (link opens in new tab).
The Chicago Express Loop is described as a high-speed underground public transportation system in which passengers are transported on autonomous electric 'skates' traveling at 125-150 miles per hour. "The Boring Company aims to alleviate soul-destroying traffic by constructing safe, affordable, and environmentally-friendly public transportation systems," said a company statement. It said that the electric skates will carry between eight and 16 passengers, or a single passenger vehicle.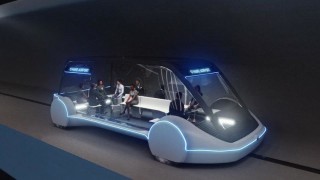 The electric skates will be built on a modified Tesla Model X chassis; each will feature a climate-controlled cabin, luggage storage space and Wi-Fi, said the company.
The project will be 100% privately funded. Fares have not been finalised but the company said that they will be less than half the typical price of taxi/ride-share services, though higher than the existing Blue Line. The Chicago Express Loop's 12-minute trip will be three to four times faster than existing transportation systems between O'Hare Airport and downtown Chicago, it said, with skates leaving each station as frequently as every 30 seconds. The intention is for the loop to operate 20 hours per day, every day of the week.
Got a story? Email news@theconstructionindex.co.uk