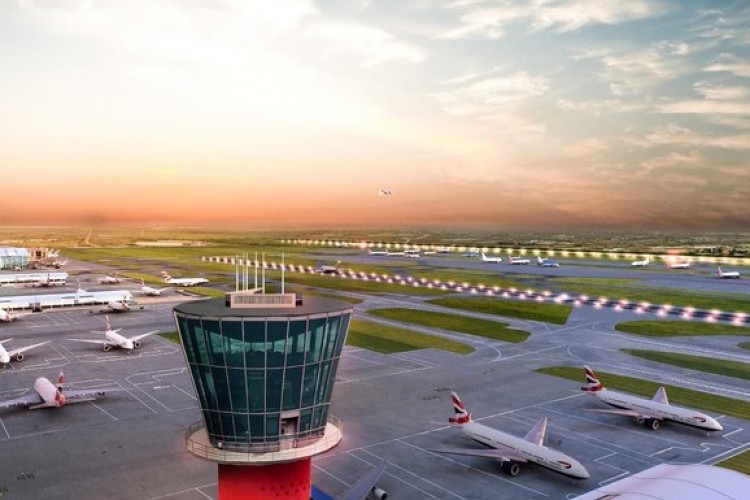 The 37 now have eight weeks to bring to life business cases ready to pitch to the airport's executives.
Launched in April 2018, Heathrow's Innovation Partners initiative seeks to tap up ideas for how it can build a third runway and expand its operations more efficiently.
The airport received more than 150 ideas with more than 86% of these expressions of interest coming from companies outside of Heathrow's current supply chain. Ideas submitted range from cargo management systems to IT and security.
Tata Consultancy Services, for example, proposes the provision of an Integrated Construction Command Centre (ICCC) for major construction works to improve site awareness and monitor relevant real-time data.


Sagoss proposes combining all car parking and security requirements services into one solution that deploys innovative technology
Wood Environment & Infrastructure Solutions UK proposes the creation of an advanced computing engine that can deal with multiple sources of data, to make quick decisions as the planning, construction and operating scenarios change.
All three of these are through to the next round of 37.
Emma Gilthorpe, executive director of Heathrow Expansion said: "Parliament has entrusted us with the job of delivering Britain's new runway, in a way that benefits the whole of the country and our neighbours. These are steadfast commitments we place on ourselves also. Our Innovation Partner Process is further evidence of us wanting to work with anyone who wants to legitimately challenge our way of thinking and work with us. We do not have the monopoly on great ideas and those going through to the next round, have clearly evidenced innovative ways of finding approaches and implementation that will benefit our communities and country. We are excited for the next round in this search, as those wanting to help us build a legacy for future generations and travellers, are one step closer to having a global platform with Heathrow."
Got a story? Email news@theconstructionindex.co.uk