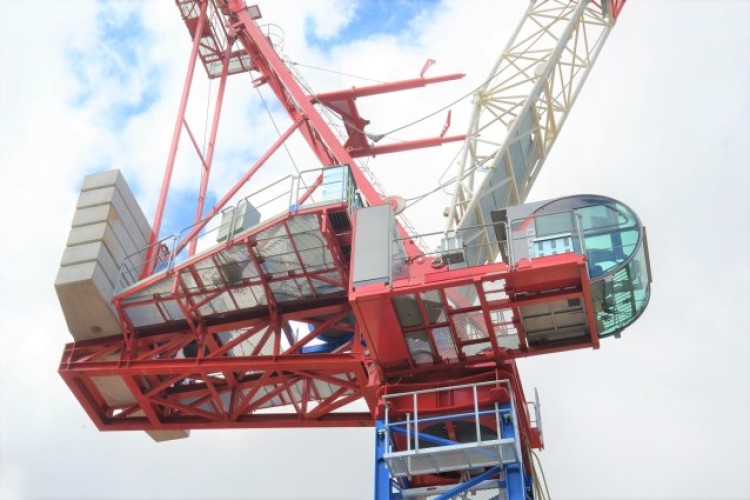 The first Italian-made Raimondi LR330 heavy lifting tower crane was delivered to Bennetts' yard in Gloucestershire earlier this year and has now been put into action near Buckingham Palace on an apartments development.
The LR330 will be joined on site later this year and in 2019 by another LR330 and two Raimondi LRH174s.
The LR330 is an 18-tonne capacity luffing jib tower crane with a triangular jib design. The new jib profile reduces storage transport dimensions and offers a shorter out-of-service radius to avoid any over-sailing issues of nearby properties.
At the maximum radius, it can lift 3300 kg in ultra-lift mode. Seven different jib length configurations are possible, from 30 metres to 60 metres.
The LR330 can be equipped with three different hoisting winches: standard installed power of 80kW or the two falls configuration with the more powerful 110kW.
Bennetts managing director Edward Seager said: "We believe the LR330 is going to become a very useful crane within our fleet with such a large lifting capacity. With the trend toward pre-cast concrete and pods being built off-site, heavier lifting capacities are essential to take the weight.
"We're extremely pleased to be putting the new Raimondi into service this year. This and several other new Raimondi luffers are all part of our planned fleet expansion and modernisation."

Bennetts Cranes is Raimondi's UK dealer. It first erected the LR330 at it testing facility in Gloucestershire (above) for pre-site checks and training before being delivering it to site. 
It will be joined by a second LR330 and two LRH174s – Raimondi's first hydraulic luffer released this year on a development of high-end apartments, not far from Buckingham Palace.
The LR330s will be erected with a 50-metre jib, one with a 48-metre mast and the second with a 54-metre mast. They will both be lifting 4.62 tonnea at end of jib after 25% de-rate, with an out of service radius of 17 metres.
The two LRH174s will have a 35-metre jib, 35.7-metre mast and will lift 5.17 tonnes at end of jib, with an out of service radius of 10 metres.
All of the cranes will be fitted with BlokCam systems, with a camera on the hook of the crane sending live images back to the operator in the cab, thus reducing operator blind spots.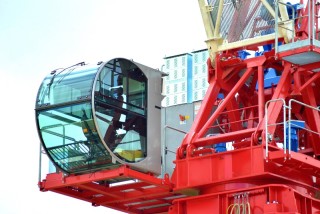 Got a story? Email news@theconstructionindex.co.uk