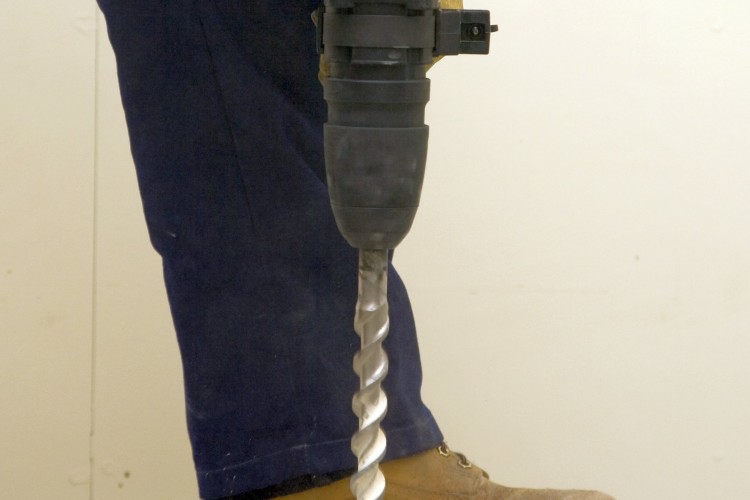 It is seven years since the Control of Vibration at Work Regulations came into force, and the construction industry has made great progress in understanding and preventing vibration risk.
Yet despite this, the threat of vibration-related illnesses such as Hand Arm Vibration Syndrome (HAVS) remains for those using power tools. It is looking unlikely that all new cases of HAVS will be eliminated by 2015 – the target set by the HSE.
According to the HSE there were around three thousand new cases of vibration white finger diagnosed every year in the UK between 1995 to 2000, dropping to around five hundred per year by 2006. Unfortunately, this went back up to around a thousand each year in 2007 and has stayed at this level ever since.
"We know more about vibration than ever before, but there are many factors that we still don't understand," says Dr Tom Gunston, test laboratory manager at power tool manufacturer VJ Technology.
"If we are to eliminate vibration risk from the workplace, therefore, we need to dedicate time and resource to understanding how power tools and consumables behave when in use on site on a day-to-day basis."
VJ Technology has carried out several studies to assess the different impacts of different power tools in different situations.
Old tools perform well
Little difference was found in older tools compared to new ones. In a study of used tools, a 230mm angle grinder, a drywall screwdriver, a sabre saw, a concrete planer, a battery hammer, and a combi-hammer were all tested. Only the angle grinder showed slightly higher vibration risk.
According to Dr Gunston, the effect of consumable wear on vibration exposure varies significantly from type to type.


"Drill bits, jigsaw blades and other consumables that rely on a sharp point or edge will tend to cause increased vibration exposure as they wear," says Dr Gunston. "But the increased exposure is usually due to the task slowing down, so increasing the trigger time, rather than the actual level of vibration going up."
VJ Technology's studies show that 'ablative' consumables such as abrasive discs and diamond blades are not likely to cause an overall increase in vibration exposure as they wear, although the vibration can vary from moment to moment as the balance of the disc moves around.
Experiments also revealed that the fastest blade is not always the optimal choice in terms of reducing vibration exposure.
Difference in blade performance
"One trial of 9" diamond blades from the VJ Technology range found that the second fastest blade was better than the fastest one for a particular grade of hard concrete," Dr Gunston remarks. "There was not a great deal of difference in cut speed and the cutting process with the optimal blade was markedly smoother leading to reduced vibration exposure."
According to Dr Gunston, the key to eliminating HAVS in the workplace is to derive real, practical data that relates to situations and conditions found on-site: "Manufacturer type-tests declaring basic emission levels are a good starting point, but the industry needs to be taking this data, and other research that is being carried out, and use it as a base on which to build up their own knowledge of how vibration risks manifest in the workplace.
"Angle grinders, for instance, are tested with a simulated grinding task. The actual vibration when the machine is used to cut rather than grind tends to be higher than the declared level. If the disc is not well suited to the job then the exposure could be higher still. If the machine is poorly maintained then the vibration exposure could be very high indeed.
At the moment, the HSE target looks some way off.
"The objective is not fewer workers suffering from HAVS; it is zero workers suffering from HAVS," concludes Dr Gunston. "There is more work to be done."
Got a story? Email news@theconstructionindex.co.uk