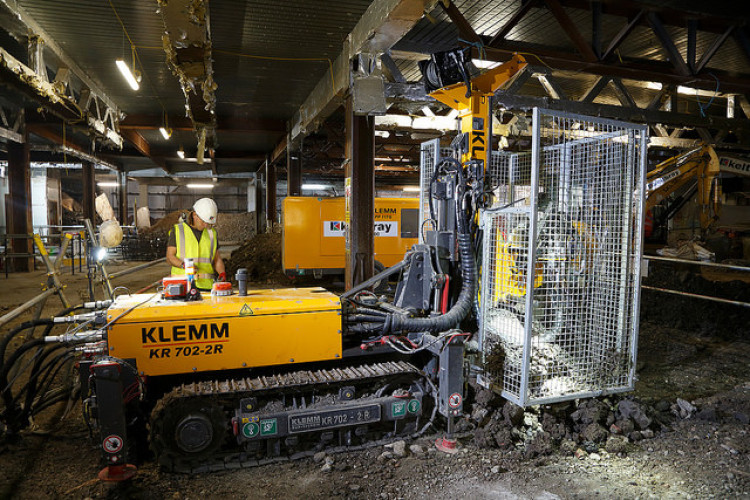 Keltbray has launched a mini pile service after seeing an increase in demand for the technique, which in the past the company would have outsourced.  
Mini piles are typically small diameter (300mm to 600mm) rotary bored or sectional flight auger piles, drilled to a maximum of 30 metres depth. They are predominantly used on sites where access is difficult or restricted, or where environmental sensitivity makes it a requirement.
Keltbray Piling operations director Lee Cain will oversee this new service, which will be provided as a stand-alone service for clients, and as an integrated part of the Keltbray Group service portfolio.
Lee Cain said: "We have invested more than £600,000 in state-of-the-art restricted access hydraulic drill rigs and associated equipment, including Klemm 702 & 709 drill rigs. These are compact and very lightweight (4 and 16 tonnes respectively) while still having great capacity and stability. They can be operated in very confined spaces and can access through openings no less than two metres in height and 750 millimetres in width."

Both the Klemm rigs are at work on London contracts – one in the City and one in the West End.
Keltbray Piling was established nine years ago, and has since grown turnover to more than £50m a year.
"Given our piling expertise, it was a natural next step in the development of our ambitious plans for growth and expansion in the ground engineering arena," said Keltbray Piling managing director Stuart Norman. "Our plan is now to establish this new service in the southeast before widening our geographical reach."
Got a story? Email news@theconstructionindex.co.uk