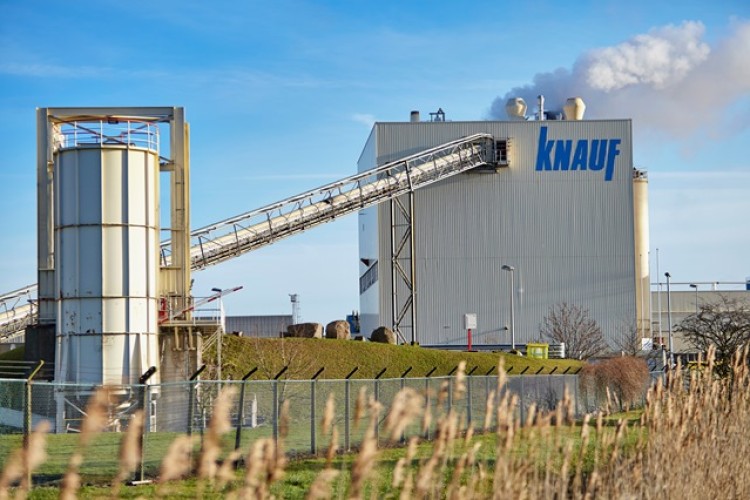 Knauf, one of the UK's leading manufacturers of lightweight building materials and systems, has upgraded its production line allowing for a substantial increase in productivity.
It said that its Immingham plant was now 'the longest and fastest plasterboard plant in the UK'.  It is also now one of the largest producers of all types of plasterboards in Europe, alongside Knauf's Poland plant, the family-owned company said.
This is the third upgrade in the plant's 25 year history, following improvements in 1998 and 2005.
Immingham plant manager Paul Snowden said that the upgrade had come just as UK production was approaching capacity.  "I think that this investment is a fantastic achievement for the plant in Immingham, the fact that Knauf continue to invest here is a great advertisement for the plant and we are pleased to now be the longest and fastest plant in the UK," Mr Snowden said.
"We have been planning this upgrade for a long time and it has taken us three years to find the perfect solution to suit our needs.  With plasterboard, a longer line means you can run faster."
Knauf was founded in 1932 by the German brothers Karl and Alfons Knauf. Today it is run by their sons, Baldwin and Nikolaus Knauf,
Got a story? Email news@theconstructionindex.co.uk