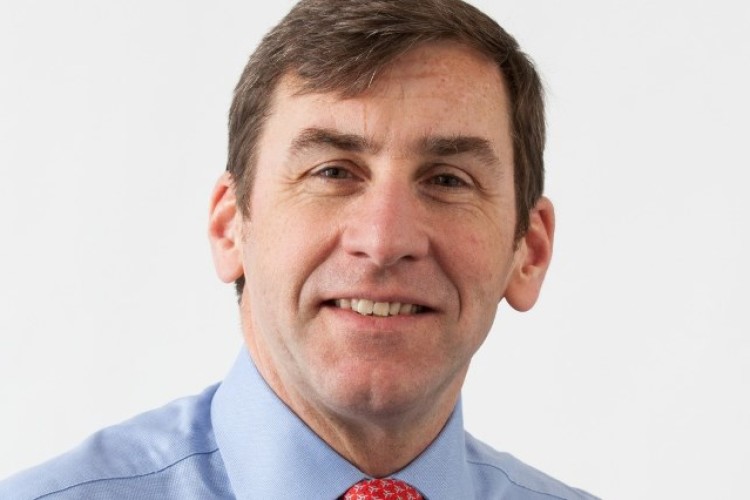 Yesterday we reported that Steve Hollingshead was leaving Tidal Lagoon Power after less than a year in the job to become chief executive of J Murphy & Sons.
As director of engineering and construction at Tidal Lagoon Power, Andrew McNaughton will be responsible for delivering the £850m Swansea Bay Tidal Lagoon, which – subject to planning – will be the world's first tidal lagoon power plant. The developer plans further larger projects in tidal bays around the country. [See previous report here for details.]
Andrew McNaughton has 30 years' experience of delivering major infrastructure in the UK and overseas.  As both a project manager and an executive officer he has been involved with many of the country's major infrastructure projects in recent years, including Terminals 2 and 5 at Heathrow, the widening of the M25 and the Channel Tunnel Rail Link.

He was ousted from Balfour Beatty in May 2014 after just a year as chief executive after one of several profits warnings and a strategy U-turn, putting Parsons Brinkerhoff up for sale.
Of his new job, Mr McNaughton said: "Every so often, the UK infrastructure industry witnesses a major project with the ability to redefine the sector worldwide.  The Swansea Bay Tidal Lagoon is one such project, with a team and tier one supply chain that combines the best of British infrastructure with international expertise of the highest calibre.  I am thrilled to return to the industry's frontline to oversee its delivery."
Mark Shorrock, chief executive of Tidal Lagoon Power:  "Andrew has been one of the leading lights in UK infrastructure for many years. We both share a view that the UK has a critical need for a new generation of power assets. Our vision is to build a scalable blueprint for a new form of power asset – Swansea Bay Tidal Lagoon – and then deliver a series of tidal lagoons at a levelised cost of energy that is the same as nuclear power and combined cycle gas turbines."
Got a story? Email news@theconstructionindex.co.uk