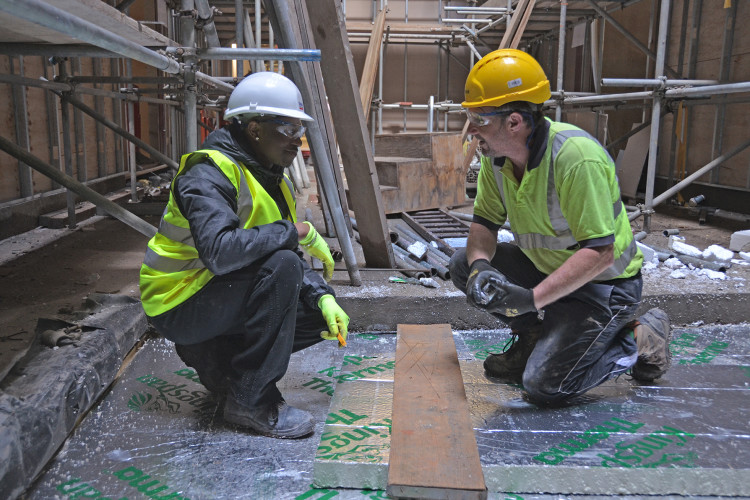 The Midlands-based sports pitch, groundworks and civils contractor's scheme is designed to provide young local job seekers with practical experience and skills as well as showing that that they can be valuable members of a working team and providing them with a passage into an apprenticeship scheme or employment.
O'Brien Contractors operations manager Tony Mitchell: "The company has been fortunate to have great success over the years and we are keen to ensure we give back to the community whenever possible. We have set up the programme to help and inspire young job seekers in their pursuit of employment. Employers look at experience gained when interviewing potential new members of staff and attending a work experience programme will make their credentials stand out."
Each placement delivers a week of on-site experience. The school leaver is assigned to a site supervisor, who mentors them passing on the relevant skills, introduces them to the structure of working life and demonstrates the value of working in this sector.

Mitchell added: "During the recession, 400,000 skilled jobs were lost in the construction industry and an estimated 400,000 are due to go through retirement over the next five years. We feel it is crucial that the industry creates more schemes, like our work experience programme, to offer hands on experience to younger people at the grassroots level and get them interested in a career in construction."
Louis Gray from Central Construction Training was the first pupil enrolled on the scheme and experienced a week on site at the accident and emergency development at New Cross Hospital, Wolverhampton. He said: "I found the work experience programme very helpful and it gave me a better understanding of what I can expect from a career in construction.  I have learnt so much from my site supervisor in just one week and I feel inspired to continue developing my skills and apply them in a career in construction."
Got a story? Email news@theconstructionindex.co.uk