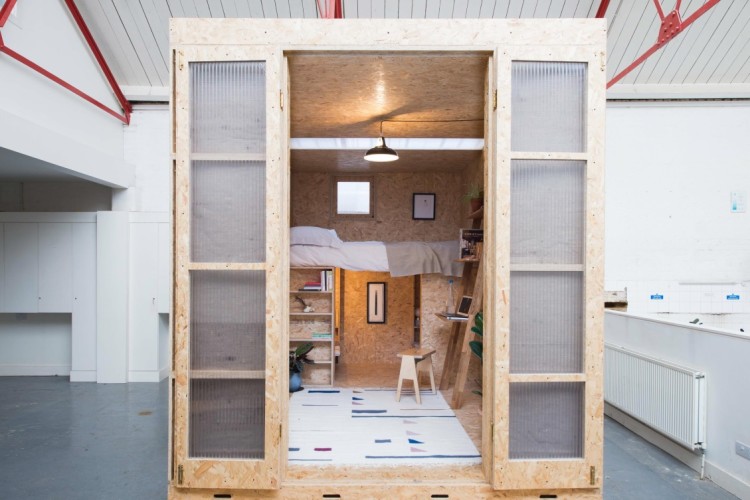 A modular 'shed' design concept has been launched as a way of providing temporary accommodation in buildings such as offices that are awaiting redevelopment.
The reusable modules can be set up in an empty building and then moved to another once redevelopment of the first is set to begin.
Lowe Guardians is a property management company that seeks to make the most out of vacant buildings by providing young professionals – known as guardians - with an affordable place to life while securing the buildings against squatting. The company currently occupies vacant spaces from offices, warehouses and pubs to police stations, all on a short-term basis.
It has teamed up architectural practice Studio Bark to develop the modular Shed concept, which can be constructed in a day within an otherwise abandoned property, creating an accommodation unit.  The new Shed concept could also alleviate homelessness and provide solution to refugee crisis, suggested the team.
Recent research conducted by Lowe Guardians estimated there are currently 600,000 empty properties across the UK that could be used for temporary residency using the new Shed solution, including thousands of prime sites in central London.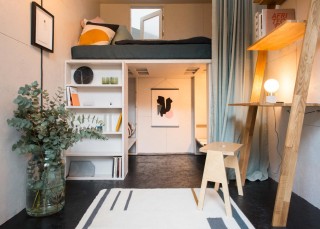 Lowe Guardians director Tim Lowe said: "The Shed concept provides a safe, sustainable alternative for workers seeking short-term accommodation.  In every site we occupy, we fit the spaces out to a habitable standard but this has historically created a considerable amount of waste; both financially and environmentally. We were looking for a solution which allowed us to much more creative with the space, and take everything with us when we went onto the next site."
Each Shed takes one day to build and is made of lamb's wool insulation, oriented strand board (OSB) and recycled polyester.  They come in varying sizes but start at around 120 sq ft. 
"Many of our Guardians live fast-paced, transient lifestyles. In some ways, this makes it even more important that at the end of a busy day, they have a private space that is entirely personal to them," said Lowe. "Our Guardians want to have an impact on the space they live and the bespoke nature of the shed allows them to do that."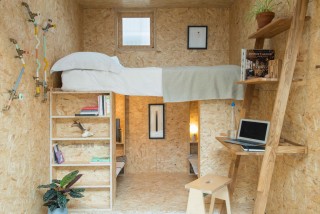 He added: "Although our primary focus is on housing property Guardians in the vacant sites, there are multiple areas where the Shed concept can be used in and we see real scale in being able to use this system to make a genuine change in housing in London, the UK and the rest of the world, helping to alleviate homelessness and providing a solution to the refugee crisis."
Got a story? Email news@theconstructionindex.co.uk