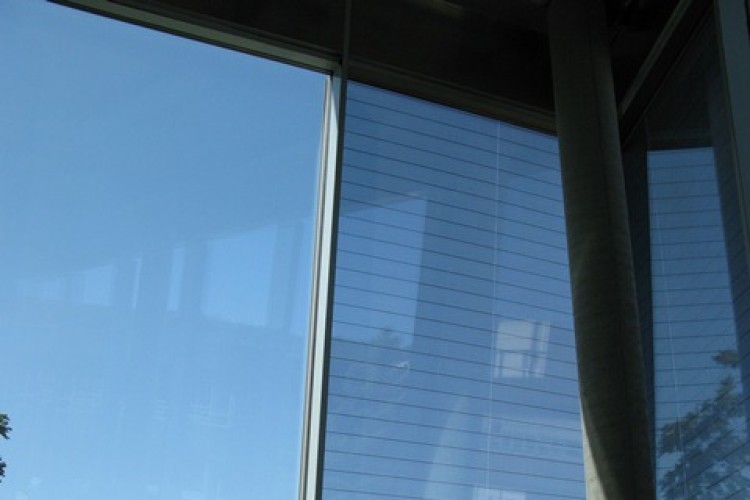 The Solarlux microsolar glass has been launched in the UK by German company Glas Wagener.
The glass has micro lamella layers of transparent steel that let sunlight in when it is needed but keeps heat out in the hot summer months. The layers of steel in the glass are positioned so they reflect sun infiltration from high angles but allow sunlight from low angles to pass through the glass relatively unimpeded.
Dave Wyatt, head of the Glas Wagener's UK operations, said: "Solarlux microsolar helps to regulate interior temperatures by preventing overheating from the sun in hotter summer months and enabling sun light from low angles the sun to enter a building when it is cold, thus there is less need for air conditioning or central heating."
Solarlux microsolar has been used in many projects throughout Europe such as the Naestved Swimming Stadium in Denmark.  Here the glazing was replaced with the system and the building saw heat inflow in summer and heat loss in winter reduced by 60%, it is claimed.

Mr Wyatt added: "Because of its micro lamella layering Solarlux provides different levels of sun protection according to need. So when the sun is at its peak, in the middle of the day or in summer months, the microscopic lamellas resist the sun's rays, preventing the interior of the building from overheating.  
 "In the winter the angle of the lamellas ensures that light from the low-lying sun is not impeded, and that the interior remains bright. In other types of solar control glass, such as exterior shading and glass which uses an adhesive film in the glazing, the sunlight is blocked in the winter months when it's most needed."
 In addition to the energy saving benefits the glazing also requires no maintenance or repair costs, unlike other forms of solar control glass.  This is because the shading system is constructed of transparent steel inside the glass, so once the glass is installed it should require no further attention. The glass is available as double or triple insulating glass with high U-values.
Got a story? Email news@theconstructionindex.co.uk