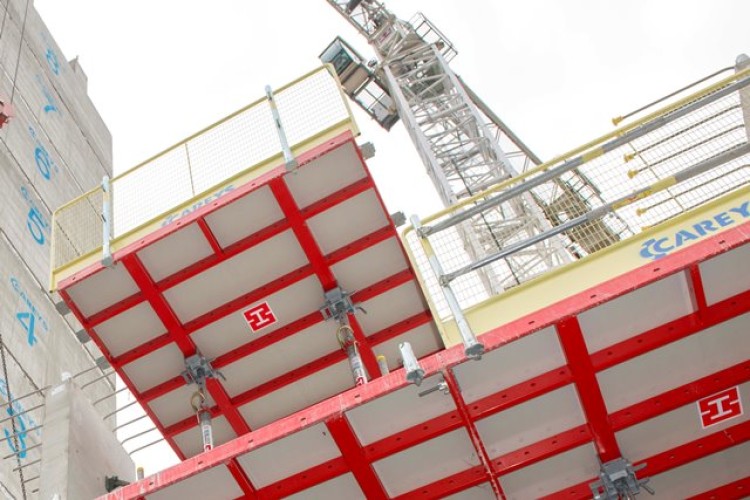 The new Topmax system, made by Hünnebeck, is credited with speeding up work on the project with no loss of quality.
Main contractor for the £60m Beith Street project in Glasgow is George Downing Construction. Subcontractor PJ Carey (Contractors) is responsible for the concrete frame and the formwork.
"Topmax has certainly proved to be ideal for this project," said PJ Carey project manager Eamonn O'Donnell. "The quality of construction it allows has been excellent, and the speed has contributed towards lower overall costs for the project, as a result of the team opting to use this system over traditional methods."
Hünnebeck's Topmax system has been well proven in Germany since its introduction in 2009 and it has been used across Western Europe and North America. It was specifically developed for efficiency when forming large soffit areas that feature regular ground-plans and repetitive geometries.
"Topmax was chosen for this project to demonstrate the reduced construction time the system offers," said Hünnebeck's Kurt Sartorius. "The system uses a small number of components, thus making pre-assembly straightforward and ready for action with minimal delays."
A 13m2 table can be assembled, with edge protection, in just 18 minutes, Hünnebeck says, and two combined tables can be lifted in a single crane lift without having to remove existing slab edge protection.
Got a story? Email news@theconstructionindex.co.uk