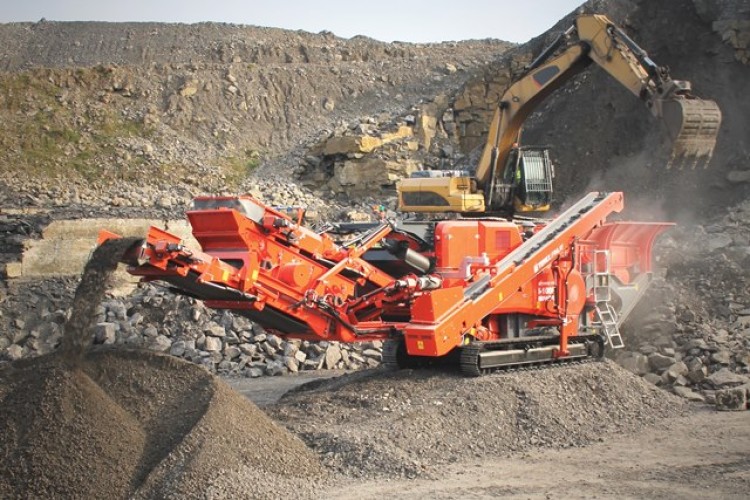 The manufacturer says that its new machine gives "excellent reduction ratios and high consistency of product shape".
The I-100RS has an on-board 2.44m x 1.2m single-deck screen for sizing and recirculating oversize material back to the crushing chamber. The sizing screen can be quickly detached for applications that do not require resizing or recirculation of materials for further processing. The conveyors all fold hydraulically and the machine is on crawler tracks to speed set up and make it easier to move from site to site. With quick start-up, the machine is ready for crushing in less than 15 minutes, Terex says. 
An electronic control system monitors and controls the speed of the rotor and regulates the heavy-duty vibrating feeder (VGF) with integrated pre-screen to maintain a consistent feed of material into the impact chamber for optimal crushing conditions. Material from the integrated pre-screen can be diverted to a stock pile via the optional by-pass conveyor, or it may join the crushed product on the main belt.  The standard hopper capacity is 2.3m³.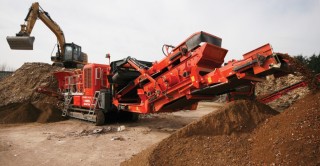 Key features:
Direct drive Ø860mm x 860mm crusher chamber with belt tensioner system allows for rapid adjustment.
Hydraulic apron setting assist provides adjustment of the aprons and hydraulic over-load protection if an uncrushable object enters the chamber.
Detachable 2.4m x 1.2m single-deck screen returns oversize material back to the crusher via the on-board recirculating system.
Quick detachable screen, fines and transfer conveyor for open circuit crushing.
Got a story? Email news@theconstructionindex.co.uk