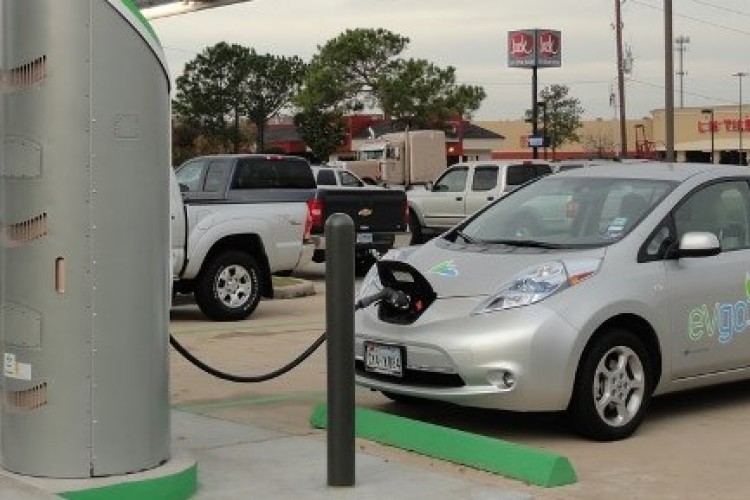 National Infrastructure Assessment provides recommendations for delivering improvements to the country's infrastructure network up to 2050. It spans a range of sectors including transport, digital technology, waste, flood management, water supplies and the energy network. 
A key theme is carbon reduction. The NIC calls for more renewable energy and electric vehicles. It also cautions against building more nuclear power stations. It says that after Hinkley Point C the government should support only one more nuclear plant before 2025. "This would give flexibility to move towards newer low-carbon energy sources in future, while at the same time maintaining the UK's nuclear supply chain and skills base," the NIC says. However, given the current glacial progress in getting spades into the ground, there was never much chance of two more being signed off by then anyway.
The National Infrastructure Commission was set up by government in 2015 as an attempt to take the politics out of infrastructure planning. Previously independent career civil servants developed policy recommendations that minister chose to either sit on or act upon. Now, with the NIC, it is a panel of chosen experts who offer ministers advice. The chair is civil engineer Sir John Armitt. Other members are Dame Kate Barker, Sir Tim Besley, David Fisk, Andy Green, Sadie Morgan, Julia Prescot and Bridget Rosewell. They are supported by 40 full-time staff, who are mostly civil servants on secondment. Its remit includes publication of a National Infrastructure Assessment every five years. With its first now published1, work on its second begins today, for publication in 2023.
Sir John Armitt said: "Whether it's electric or driverless cars, new energy sources, tackling the risk of climate change or preparing for the newest and fastest broadband speeds, the issues we've been considering profoundly affect people's everyday lives. The whole purpose of the UK's first-ever National Infrastructure Assessment is to think beyond the technologies of today and to ensure we can make the most of future innovations. It's why it's not just a one-off but something we will be repeating every five years to ensure we remain on the front foot.
"This is not some unaffordable wish-list of projects: it sets a clear direction for how to meet the country's future infrastructure needs, and makes a realistic assessment of what can and should be delivered within the stated aim of ministers for steady and continued investment over the coming years. I therefore look forward to the government's response to our report, and seeing how our recommendations can become reality."
The NIC is particularly keen on renewable energy. It says: "Currently, around 30% of the UK's electricity comes from renewable sources like wind and solar power – up from 12% only five years ago. Today's National Infrastructure Assessment recommends that the government take steps to push this even further and ensures that a minimum of 50% of electricity comes from renewables in 2030."
It adds: "In the longer term, an energy system based on low cost renewables and the technologies required to balance them may prove cheaper than building further nuclear plants, as the cost of these technologies is far more likely to fall, and at a faster rate."
Sir John Armitt said: "Whether for cooking, lighting, keeping homes warm or electric cars on the road, where the UK's energy comes from will need to change radically over the coming decades if the UK is to meet its legally-binding climate change targets.
"If we act now we have a golden opportunity to make our country greener, and protect the money in the pockets of consumers long into the future – something few of us expected to be able to do.
"Ministers can seize this chance by investing in renewables and other low-carbon technologies so they become the main players in our energy system – something that was considered a pipedream as little as a decade ago. But they need to act now to realise the full potential of what can be achieved."
However, it does not see tidal lagoons as a feasible part of the mix; it much prefers wind and solar power. The government recently rejected plans for a tidal lagoon in Swansea Bay. The NIC suggests that that was the right call: "Commission analysis, carried out by Aurora Energy Research, modelled decarbonisation pathways for the UK power system, on a whole system cost basis," it says. "The modelling did not bring forward any tidal capacity as part of a cost‐effective generation mix, as other renewable technologies are cheaper. Tidal lagoon projects are unlikely to ever be economic without government support, unlike other renewables. The benefits from the predictability of electricity generation from tidal power are not sufficient to offset the higher costs imposed on consumers over the period."
The NIC does recommend more work to explore the feasibility of hydrogen and heat pumps as low-carbon alternatives to oil and gas for heating, with community-level trials for hydrogen in place by 2021, and a trial to supply at least 10,000 homes by 2023.
The National Infrastructure Assessment also recommends funding for major projects including Crossrail 2 in London,and Northern Powerhouse Rail links. It recommends a boost in funding for major cities totalling £43bn to 2040, with cities given stable five-year budgets from 2021.
Other recommendations from the National Infrastructure Commission include:
£3.8 billion to be invested between now and 2030 to improve the social housing stock, with trials of new approaches to drive up efficiency in owner-occupied properties and a clear plan for tightening regulations to improve energy efficiency in private rented homes. This would be aimed at delivering a target rate by 2020 of installing 21,000 energy efficiency improvements a week, such as loft insulation, double glazing or wall insulation.
A National Broadband Plan to be developed by spring 2019 to deliver full fibre connections across the whole of the country – this should ensure that the technology is available to 15 million homes and businesses by 2025, 25 million by 2030, and all homes and businesses by 2033.
A national network of charging points for electric vehicles.
A strategy to deliver a nationwide standard of flood resilience by 2050 with funding for flood risk management increasing significantly over the coming decades.
New national rules for what can and cannot be recycled, with restrictions on the hardest-to-recycle plastics, and all food waste separated to make it available to create biogas.
Sir John Armitt said that it has long been assumed that a switch to greener sources for the country's energy needs would mean a hit on people's pockets – but analysis for the commission shows this would not necessarily be the case.

In fact, making this switch towards low-carbon and renewable sources for both the country's power and heating, combined with a move towards electric vehicles, would mean the customer of 2050 would pay the same in real terms for their energy as today, it says.
1. Read more at www.nic.org.uk/assessment/national-infrastructure-assessment
Industry reaction
Civil Engineering Contractors Association (CECA) director of external affairs Marie-Claude Hemming said: "CECA campaigned for many years for an infrastructure commission, to resolve the short-termism and lack of long-term strategy that has historically undermined the delivery of major infrastructure projects in the UK.
"We welcome the fact that today's report starts to make this vision a reality.
"The government has committed to lay the assessment before Parliament and to respond to it in six months to a year detailing recommendations that have been agreed to, any further work required, and alternative proposals for if necessary.
"It is vital that government addresses the recommendations of this report as soon as possible to ensure the UK thrives as a great place to do business, live and work."
Association for Consultancy & Engineering (ACE) chief executive Nelson Ogunshakin said: "The fact that a report of this kind has been produced by the NIC is great news. It allows us to have strategic oversight of the project pipeline and ensures government is kept to account. Perhaps most importantly it enables us to understand infrastructure in terms of effects and outputs – what these projects collectively mean in terms of delivering energy and tackling flooding in the face of climate change, enabling the growth of our cities, and ensuring our digital and transport networks are fit-for-the-future.
"We were delighted to see unambiguous backing for two significant transport projects of national importance in the assessment, Crossrail 2 and Northern Powerhouse Rail. These will help to deliver continued success for these regions and beyond. It is vital we don't lose the knowledge and expertise gained in the construction of Crossrail, which is why the government should give both of these projects the green-light immediately.
"The assessment's holistic approach towards greener energy should also be applauded. We will need significant investments in solar and wind, as well as improvements to the energy efficiency of buildings, which is why we were delighted to see calls for £3.8bn to be spent in improving the efficiency of the country's social housing stock.
"The commission is clear that all of this can be delivered without increasing bills for consumers, leaving few excuses for political delay and I look forward to the government's positive response. This is especially important given the recent decision on the Swansea Bay tidal lagoon project."
Ian Liddell, a managing director at consulting engineer WSP, said: "Today's National Infrastructure Assessment (NIA) offers an effective blueprint for future infrastructure investment.  The NIA recognises the need for infrastructure to adapt to meet future challenges such as population growth and climate change.  The NIA provides a long-term strategy for doing so, identifying priorities for delivering future ready infrastructure that is reliable and resilient for tomorrow's climate, society, technology and resources.
"We believe that infrastructure, including digital and transport connectivity, is an enabler for economic growth.  We welcome the emphasis on good design and decision making to save money, reduce risks, add value, deliver more projects on time, and create infrastructure that looks good and works well for everyone.
"Clarity, prioritisation and a long term plan are regular asks from business. From skills, to housing, industrial policy and devolution, every sector looks to Government to set the long term vision, especially in the context of Brexit.  And credit should be given where it is due. With the Industrial Strategy, the Clean Growth Plan, and the 25 Year Environment plan, Whitehall had responded. The missing link was an ambitious, prioritised and deliverable plan for infrastructure. The NIA delivers just that. Building on 'Congestion, Capacity, Carbon', it does so in a truly progressive way: focusing on the end goals people can relate to such as sustainable economic growth, competitiveness and an improved quality of life.
"This is a first of its kind approach, which WSP fully endorses. We especially welcome the emphasis on a consultative approach to delivery and the Commission's view that infrastructure delivery depends on the availability and development of the right skills."
David Whysall, managing director of infrastructure at quantity surveyor Turner & Townsend, said: "The National Infrastructure Assessment sets out a bold vision for a UK which is better connected, more sustainable and more productive.  The onus is now on government, infrastructure clients and the construction supply chain to back and deliver this vision.
"The most obvious challenge is funding and financing.  Against a backdrop of constrained government spending and unsecured European funding commitments, it's fundamental that we attract private investment – both domestic and international – into infrastructure.
"The success of this investment relies on confidence of industry to deliver; we must work hard to build it.  From government, we need a secure pipeline of projects with political backing.  We also need to see government lead the adoption of "capable client" principles, driving a change in delivery models and transition towards modern forms of procurement. We need infrastructure owners and operators explore different funding models and work with the market to create and demonstrate world-class delivery capability to investors.  Finally, it's essential that we prove that the infrastructure supply chain can gear up to meet demand, with the talent, skills, technology and capabilities in place as supported by the new Construction Sector Deal.
"We all also need to play our part in raising the profile and brand of the sector. Infrastructure is critical to the economic and social sustainability of a post-Brexit UK. However at present public support for major programmes and in the operators of our infrastructure is mixed, with many questioning the value of capital investment and priority given to the sector against other Government priorities. We must all work hard to secure public support for the investment and showcase a modern sector with the needs of the customer at its heart, a sector that is also the catalyst for a globally competitive Britain.
"These are structural challenges to overcome, but the NIA – coupled with the growing volume of new thinking across the industry – sets out a positive route map for change."
Got a story? Email news@theconstructionindex.co.uk