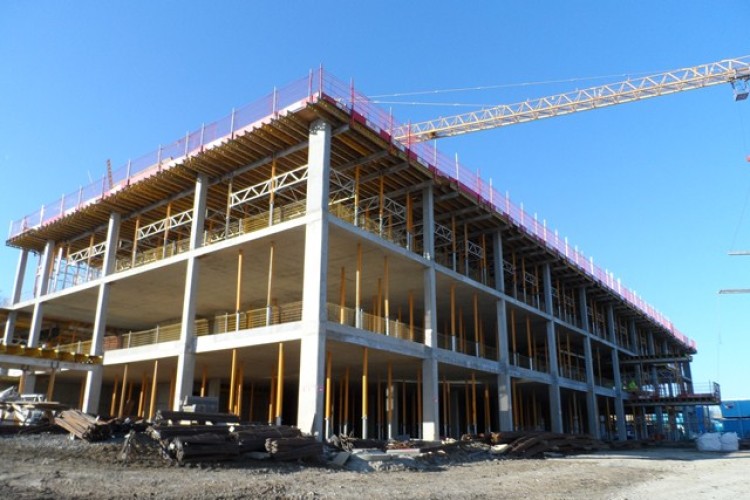 Moortown is working for main contractor Interserve, which was chosen by West Yorkshire Police Authority to design, build, finance and operate the new DHQs.
The Normanton site is expected to be complete by the end of 2013 while Leeds DHQ will be opening in 2014. The design and build project is expected to cost £100m.
Peri was appointed by Moortown Construction to supply falsework for both the Leeds and Normanton projects. Large tableforms were used to support the in-situ soffits. The large tableforms are made up of the Peri Multiprop, an aluminium primary beam and GT24 timber beams as secondaries. The use of aluminium frames, props and primaries keeps weight down.
Peri also provided pre-assembled Vario wall formwork to the Leeds DHQ site to support the construction of a fair-faced concrete wall.
Mick King of Moortown Construction said: "Having worked with Peri on various projects previously, we knew that they would meet and indeed exceed our requirements for formwork provision."
Got a story? Email news@theconstructionindex.co.uk