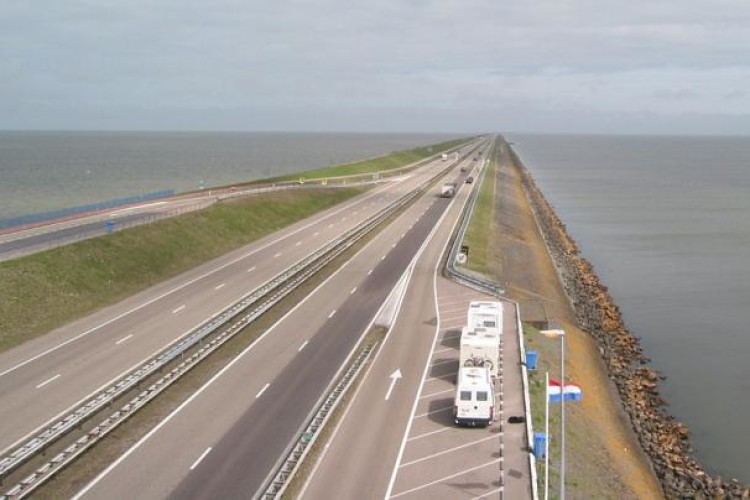 The Laguna Lakeshore Expressway-Dike was announced by secretary Rogelio Singson of the Department of Public Works & Highways (DPWH), which prepared and will implement the flagship project. The project will be put out to tender before the end of  the year and construction is expected to begin in late 2015.
The project has two components- a road dyke and a land reclamation. The aim is to mitigate flooding in the Laguna Lake coastal towns, particularly in Southern Metro Manila and Laguna, improve the environmental condition of the lake and promote economic activities through the efficient transport of goods and people.
It involves the construction of a 47km flood-control dyke on top of which will be a high-speed six-lane expressway. The expressway-dyke will run on a mainly off-shore alignment at least 500m away from the western shoreline of Laguna Lake.
The urgency of the project was heightened by the intense rains and typhoons during recent monsoon seasons. Typhoon Ondoy in 2009 and Habagat in 2012 and 2013 flooded many parts of the Laguna Lake coastal communities. When completed, the project will protect more than 200,000 households or around a million Filipinos living in low-lying communities affected by yearly flooding. The structure will also protect more than 5,000 factories and commercial establishments.
The project includes the reclamation of about 700ha of foreshore and offshore areas west of the dyke. The reclaimed area is intended for mixed land uses, which will support the private financing for the construction of the entire project.
Got a story? Email news@theconstructionindex.co.uk