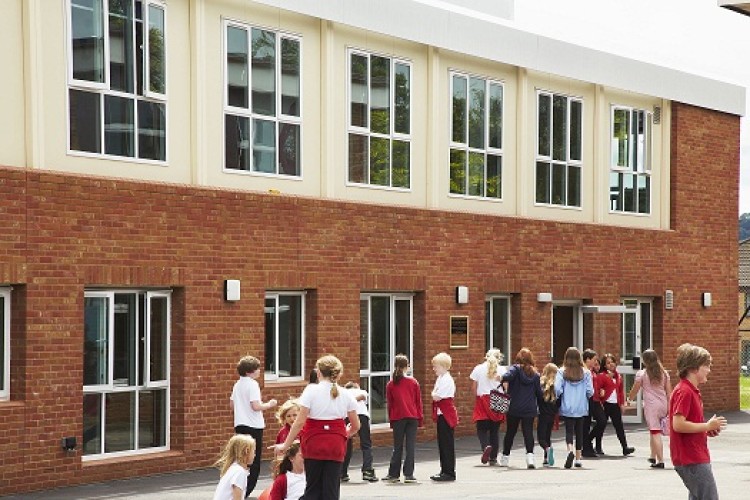 As a result, more local authorities across the UK are turning to Portakabin modular solutions to deliver high quality teaching accommodation as a fast response to these demographic changes.
Commenting on the issue, Robert Snook, Director and General Manager of Portakabin Hire said, "High levels of international migration and increasing birth rates are putting acute pressure on primary school places nationwide, with particular rises in demand being seen in London, the South East and in the major cities such as Bristol and Birmingham."
"The provision of teaching accommodation using modular construction is a highly effective solution that more LEAs are turning to, allowing them to react very quickly to an increase in demand for places, which can be very difficult to predict.  However, if a child is learning in an interim building for two years that could be one third of their time at that school – so the quality of the education environment has to be of the very highest standards."
Portakabin completed a complex project to deliver a range of permanent and interim classroom solutions for Bristol City Council.  It provided a series of buildings to create an additional 630 primary places in 12 schools across the city, which were all delivered on budget and on time.
The buildings ranged from single classrooms hired for up to two years, to a permanent two-storey brick clad building with a lift and suspended ceilings.  All the classrooms were supplied to tight timeframes and with features such as toilets, climate control, access ramps, security and alarm systems, children's sinks, finger guards on doors and projector mountings.  Portakabin also undertook all planning requirements, project management, foundations, landscaping, services and fitting out.      


Commenting on this challenging project, Mike Bosdet, Principal Building Surveyor at Bristol City Council, said, "We expect to need at least 3,000 more primary places across the city by 2015.  To accommodate the increased demand for places, Portakabin successfully delivered a range of buildings to the programmes we needed.  A rapid response is always critical to help us address place planning issues and we simply could not have built classrooms conventionally in such a short timescale."
"The performance of the Portakabin team was excellent throughout and we have total confidence in them. They are technically excellent and their ability to project manage and organise the different requirements of each school is second to none."
"Whilst there may still be a perception issue around modular classrooms, particularly for interim use, our experience has shown Portakabin buildings to be excellent – light, warm, modern and comfortable. We are also impressed with the size of the classrooms, which is often superior to the school's existing classrooms."
Rob Worsfold, Head Teacher at Air Balloon Hill Primary School, said, "We have five other interim buildings on our site but the Portakabin building is by far the best.  It is more modern, spacious and warmer through the winter. It allowed us to increase the number of reception classes from three to four and will remain in use until our new permanent building has been completed. I am pleased to report that we have not had one negative comment about the interim classroom and the teacher was over the moon with it."
Portakabin modular teaching accommodation can be configured and fitted out to the exact requirements of the school and the site. The approach is also completely flexible – classrooms can be linked to the existing school, the floor area can be increased or reduced in line with local needs, and the building can remain in use for as long as it is needed.  
Got a story? Email news@theconstructionindex.co.uk