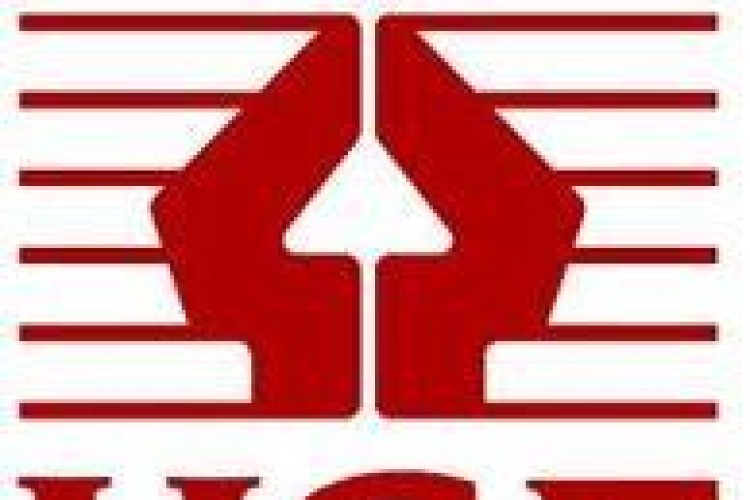 The structures were part of a 500-tonne concrete batching plant installation which had been manufactured for a project in the Sudan. Michael Tilley, 55, from Barrow-upon-Soar, was killed instantly when one of the 1.5-tonne structures became dislodged and fell on his head during lifting.
The Health & Safety Executive (HSE) prosecuted Parker Plant Ltd after carrying out an investigation into the 13 December 2008 incident at the company's Canon Street site in Leicester.
Leicester Crown Court heard how Mr Tilley and a colleague had been attempting to load the large parts of structural steelwork into a shipping container using an overhead crane. The parts would not fit into the container so they were being placed on the ground next to it. The pair had been directed to place one steel section on top of the other. They were releasing the lifting chains from the load when the top section slid off the bottom one and trapped Mr Tilley between the two, causing fatal head injuries.
HSE told the court that neither Mr Tilley nor his colleague had received the proper training on how to plan and manage such a complex lifting operation, nor had they had any information on the size, weight or centre of gravity of the load that would have enabled them to sling the load correctly.
They had been working with an incorrect diagram that showed the two steelwork structures fitting on top of each other, which in fact was not possible. The structures were not strapped together meaning the load was unstable and liable to fall unexpectedly. The work was not properly planned or supervised and the lifting equipment provided to do the job was defective.

Parker Plant Ltd of Viaduct Works, Canon Street, Leicester, pleaded guilty on 2 September to breaching Section 2(1) of the Health and Safety at Work etc Act 1974. They were sentenced today and were fined £180,000 and ordered to pay £47,500 costs.
HSE principal inspector Sue Thompson said: "This fatal incident was utterly preventable and occurred as a direct result of Parker Plant Ltd's approach to the safety of its workers.
"This company failed to provide the proper training for the work they were undertaking, and if that work had been adequately planned and supervised this tragedy would not have happened. Because of this company's failures, one man lost his life and another will have to live with the after effects of witnessing such a horrific incident."
After the hearing, Mr Tilley's mother Doreen Upton said: "Michael is a greatly-missed only son, father and grandfather. He is in our thoughts every day. The penalty imposed on the firm will never bring him back but we are pleased that the seriousness of what happened that day has been recognised by the court."
Got a story? Email news@theconstructionindex.co.uk