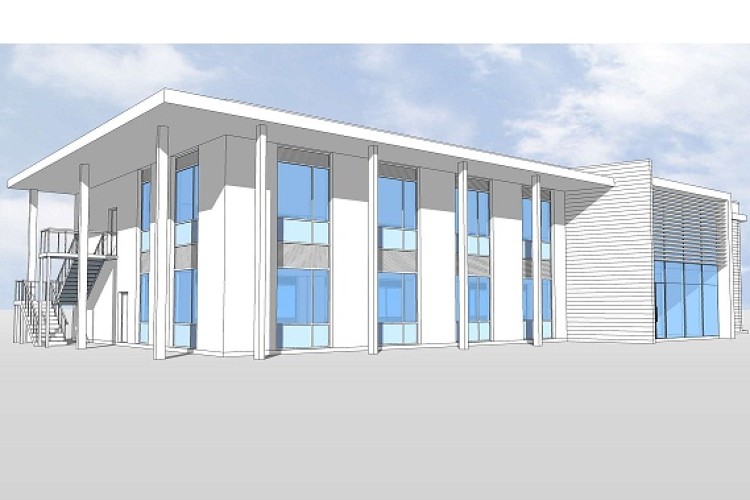 Seddon Property Services joint managing director Mark Brindley says: "Since 2008, we have doubled in size in terms of work won. This year we anticipate a turnover of £100 million. The new office will act as the hub for our expanding national business and will enable us to bring our Stoke-based teams together under one roof.
"Despite a challenging market, our excellent service offering and focus on our customers' needs means we are continuing to win work and we are delighted to be able to make this significant investment in our future. As a family-owned company with extremely strong local roots - Seddon has been established in Stoke since the 1950s - the proposed new headquarters also underlines our continuing commitment to the area."
Seddon Property Services has submitted plans for a 12,500 sq ft two-storey building at the Riverside site at Campbell Road. The energy-efficient building will house the 70-strong team who provide core business services to Seddon Property Services' growing national network of over 30 offices across England, Wales and Scotland. The company employs 1,000 people nationally and is currently opening new offices in Dundee, Dumfries and Redruth, Cornwall. Mark Brindley adds: "Due to our continued ambitious growth plans, our planning application for the new headquarters also includes a proposed 3,000 sq ft extension that we hope to build out within the next five years."
Seddon proposes to relocate staff currently based at its Oldfield House, Fenton office and its Manor House office in Victoria Road, Stoke, to the new Stoke HQ. Seddon will retain its offices in Duke Street, Fenton, which are shared with its sister company, Seddon Construction.

If planning permission is granted, construction work on the nine-month programme to build the new headquarters is set to start early in 2013.
Seddon Property Services is part of Seddon Group, a family-owned company specialising in construction, painting and maintenance and housebuilding.
Recent business successes for Seddon Property Services include its appointment to Staffordshire County Council's three-year planned and reactive maintenance framework for schools and other public buildings. The company was also recently appointed to a seven-year contract, worth £15 million in total turnover, to provide reactive and planned maintenance services to leading affordable housing provider Home Scotland.
Got a story? Email news@theconstructionindex.co.uk