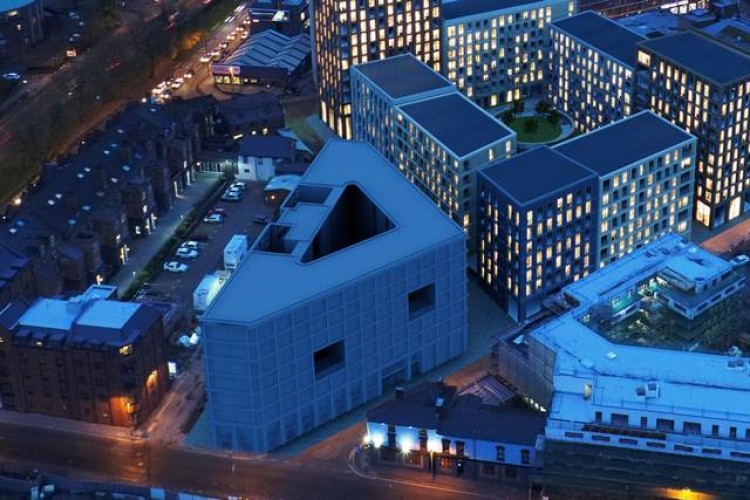 High Street Residential has completed the purchase of land on what was formerly the Kent Street Baths site in Birmingham and at Holloway Head, close to the Mailbox retail centre. 
Developers' PRS commitment passes £350 million
Holloway Head is a £120m initiative comprising 500 apartments over 17 storeys. The Kent Street Baths site is a £19m project to create 98 apartments over eight floors.
The two latest Birmingham sites take High Street Residential's commitment to PRS investment to more than £350m.
It has already announced £50m proposals to build PRS apartments in Moseley Street, Digbeth with local company Taylor Grange Developments, which will also be involved in the Holloway Head development.
Similar schemes in Milton Keynes, Newcastle and Salford are already under construction and proposals for others in Manchester and Warrington have been announced.
The aggregate gross development value (GDV) of these initiatives is £359m and they will create 1,729 apartments, targeted at high-earning young professionals.
High Street Group chairman Gary Forrest said:  "PRS is here to stay.  Almost 19% of the UK population is renting privately and this figure is expected to grow significantly. In response, we are creating high quality living spaces, future proofed through the use of the latest smart technologies.  There will be communal relaxation facilities, where people can meet, form friendships and build new communities.
"Our developments offer extremely attractive investment opportunities for institutional and individual investors who can enjoy yields and capital growth in excess of seven per cent per annum.  These are non-volatile, high quality assets offering attractive, long term returns, which we can maximise for our partners."
The full list of High Street Residential's PRS schemes – with the first three now under construction – is:

•  Silbury Boulevard, Milton Keynes – a £30m investment creating a seven storey facility containing 139 apartments.  Grainger, the UK's largest listed residential landlord has unconditionally agreed to forward fund and acquire this development
•  Newcastle's tallest building, the 27-storey Hadrian's Tower in Rutherford Street – a  £46m scheme with 127 flats (pictured below)
•  Middlewood Locks in Salford – a £26m, nine-storey development with 127 flats
•  Trafford, Manchester – a £22m, ten-storey, 156-unit development
•  Warrington City Centre – a £46m project with 362 flats over eight storeys
•  Moseley Street, Digbeth, Birmingham – a £50m, eight-storey development of 220 flats
•  The Kent Street Baths site in Birmingham – a £19m project to create 98 apartments over eight floors
•  Holloway Head in Birmingham – a £120m initiative comprising 500 apartments over 17  storeys.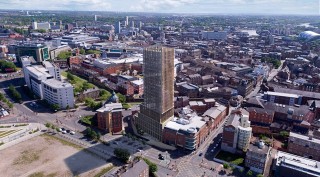 Got a story? Email news@theconstructionindex.co.uk