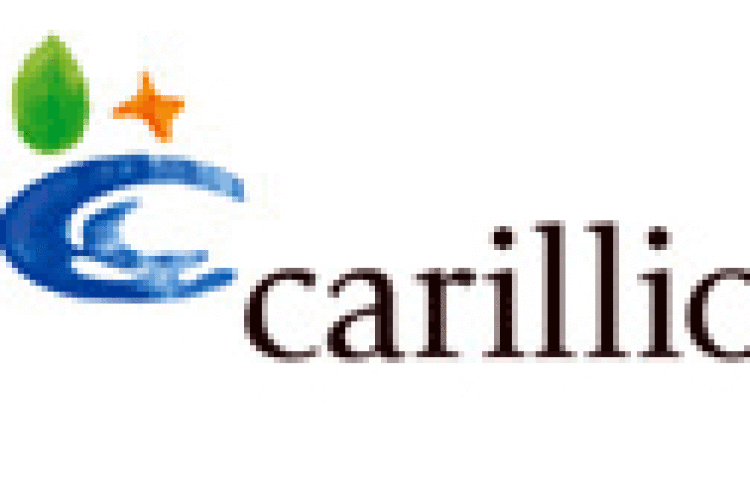 On 15th January 2018 the UK's second biggest construction contractor, Carillion, filed for insolvency. There was not enough left in the coffers to trade its way out of administration and restructure. The beast was too sick. It had to be put down.
While the disease had been incubating for several years, ambulance sirens were first heard on 10th July 2017 when Carillion issued a profits warning. A contracts review undertaken by KPMG for new finance director Zafar Khan had revealed that work in hand was not going to generate the revenue that had already been put in the books. The numbers were out by £845m. Chief executive Richard Howson, who had worked for Carillion for 22 years, was gently shown the exit. He had been chief executive since 2011.
Former Weir Group chief executive Keith Cochrane, who had been Carillion's senior independent non-executive director since 2015, took over on an interim basis. He brought in consultants from Ernst & Young to help out with cost reduction and cash collection.
On 29th September it fell to Cochrane to report that Carillion had made an interim pre-tax loss of £1,153m for the six months to 30th June 2017.
Beyond the previously announced provision of £845m being booked for loss-making jobs, there was a further £200m provision to cover losses on support services contracts and a goodwill impairment charge of £134m in respect of UK and Canadian construction businesses. Cochrane said it was going to take three to five years to turn the business around.
At this point Zafar Khan, the man who blew the whistle on the black hole, was also let go.
With debts continuing to build, in mid-November Carillion admitted that it was set to breach its banking covenants at year-end. The situation, already desperate was now dire. They called in Alan Lovell, whose reputation for salvaging basket cases had been made at Costain, Condor and Jarvis, to strengthen the board. It was too late.
Carillion's share price had started the year at 256 pence but by December had sunk to below 15 pence.
Big business stories have a habit of breaking over Christmas but it was not until mid-January 2018 that Carillion was forced to admit defeat and declare itself insolvent. There had been last ditch talks to persuade stakeholders, including the government, to keep the tottering edifice propped up a little longer.
"Despite considerable efforts, those discussions have not been successful, and the board of Carillion has therefore concluded that it had no choice but to take steps to enter into compulsory liquidation with immediate effect," the board announced.
The High Court appointed the Official Receiver as liquidator of Carillion Plc and five group companies on the petition of the companies' directors. PwC was appointed special managers to support him.
Carillion is not the only contractor to struggle under the yoke of heavy debts and rising costs – Balfour Beatty, Laing O'Rourke, Interserve, Kier, McAlpine, Bouygues UK, Vinci UK and ISG have all reported heavy losses in UK construction at some time in the past few years.
In fact, while others were reporting losses, Carillion gave the appearance of a company doing well. Its 2016 annual report shows a company bouncing back from several years of retrenchment and consolidation following the 2008/09 economic crisis to post pre-tax profits of £146.7m on revenue up 14% to £5.2bn. Net borrowing was up 29% during 2016 but at £219m it did not seem enough to sound alarm bells. The performance of the auditors from KPMG, seemingly oblivious to the crisis lurking within the accounts, is now under investigation by the Financial Reporting Council.
The total owed by Carillion in loans amounted to £689m at year end and had been at roughly this level for the past five years. By June 2017 Carillion owed £961m bank loans and finance lease obligations of one kind or another. It continued borrowing right to the end to try to save itself, with total owed reaching £1.3bn by January 2018.
Carillion did not just depend on money borrowed from banks; it also leeched from its suppliers, sucking from their financial resources.
In 2013 Carillion introduced a complex new system for paying subcontractors. Standard payment terms were extended to 120 days but subcontractors who signed up to an 'early' payment facility scheme could get paid in 45 days by applying to their bank after their invoice has been approved by Carillion. Build UK chief executive Suzannah Nichol, who at the time ran the National Specialist Contractors Council, described Carillion's 120-day payment terms as "unacceptable both commercially and ethically".
Carillion was therefore no the construction industry supply chain's favourite customer to do business with.
The 2016 annual report shows the total that Carillion owed within a year to unspecified 'other creditors' had reached £761m.
Carillion has also attracted a degree of opprobrium since its collapse for its generous dividend policy. In 2016, it paid dividends to its shareholders of £78.9m from its 2015 profits, which was more than the £73m it generated in cash from operations. It paid a further dividend of £54m in June 2017, just a month before that big profit warning.
In the five years from 2012 to 2016, Carillion paid out £376m to shareholders in dividends, which was £217m more than it generated in cash from its operations. This left nothing for investing in the business or paying debt charges, which in 2016 amounted to £30m.
This has exposed Carillion to accusations of shareholders lining their pockets.
Meanwhile at the end of June 2017, the deficit in the various Carillion pension schemes (which include those from acquired companies John Mowlem and Alfred McAlpine) was £587m, although this was down from £663m at the end of 2016.
The House of Commons Work & Pensions Select Committee is investigating this.
Up until 2015 Carillion had adopted a policy of pulling back its UK construction activities, deeming them too high risk and low margin, focusing instead on its much more profitable support services operations – which ranged (apparently almost randomly) from building maintenance work to serving school meals. It is easy to see why building maintenance would make sense for a major construction company; not so much for the school dinners.
In 2015 and 2016, however, Carillion started to regrow its construction business. Including its international operations in Canada and the Middle East, Carillion' construction revenues from £1,585m in 2014 to £2,188m in 2016, a 38% rise in two years.
By 2017 problems had started to show in three UK contracts and one on Qatar.
In Qatar, Carillion was battling to get paid £200m it reckoned it was owed on an infrastructure contract.

In the UK the three problem jobs were two hospitals and a bypass: the £335m Royal Liverpool University hospital, the £350m Midland Metropolitan hospital and the Aberdeen Western Peripheral Route (AWPR). These three were all public-private partnership (PPP) jobs, meaning the price is fixed and the contractor bears the risk. Together they accounted for the best part of £375m of the £845m total contract provision announced last July.
In Liverpool a combination of factors conspired to delay completion by more than a year.
Delays have been due to extensive asbestos in the ground that required removal and the discovery of cracks in beams that required substantial remedial works. Carillion had to bear the cost of these repair works. The new Royal was originally scheduled for handover by March 2017. The new target had been to open in summer 2018 but this is expected to slip further now that a replacement contractor has to be found to finish it off.
The Midland Metropolitan Hospital had also suffered delays of around a year even before Carillion's demise, with fit-out difficulties cited as the cause. It was two-thirds built, leaving the Sandwell & West Birmingham Hospitals NHS Trust scrambling for a replacement contractor to finish it off.
It is ironic that it was two hospital construction projects that helped bring about the end of Richard Howson's time at Carillion, as it was on a very similar a project that he had made his name and burst through to the boardroom.
In 1997 Carillion was awarded the contract to build Darent Valley Hospital, one of the first PFI hospital projects. It was also one third owner of The Hospital Company that would own and operate the hospital on completion. Howson was the project director on site who brought in the project on time and within budget – "which was an astonishing achievement given its scale and complexity; not to mention the number of stakeholders involved," says Kevin Dougall, who was the monitoring surveyor for the banks that financed the scheme.
On the Aberdeen bypass job, Carillion was working in joint venture with Balfour Beatty and Galliford Try as Aberdeen Roads Ltd. Together they were awarded in 2014 a £550m contract, under the Scottish government's non-profit distributing (NPD) model, to design, build, finance and operate 58km of new dual carriageway between Balmedie and Tipperty.
The weather intervened and the necessary earthworks could not be completed before the onset of winter; the job fell behind and costs escalated.
Balfour Beatty and Galliford Try are now completing the job on their own, as 50/50 partners, and each has said it is going to cost them around £40m to bear the weight of Carillion's demise, on top of provisions they have already made for the job. (Last year Galliford Try booked an £87.9m charge for unplanned costs associated with both this job and the £790m Queensferry Crossing. The split between the two contracts has not been disclosed.)
These fixed price jobs were also estimated before the collapse in the value of the pound, a result of the Brexit referendum. A weak pound is great for British exporters, but miserable for those relying on imported construction materials. With Carillion's private placement borrowing denominated in US dollars, it was more vulnerable than most to the weak pound
It is fortunate for its clients that many of Carillion's biggest projects were being carried out in joint venture, leaving a legal entity in place to keep working.
Carillion was working on Highways England smart motorway schemes in joint venture with Kier, which has now assumed full responsibility and taken on approximately 150 Carillion employees.
Kier is also in the CEK joint venture with Carillion and Eiffage on seven HS2 civil engineering packages, under contract lots C2 and C3. Kier and Eiffage are now 50/50 joint venture partners on the contracts and all 51 Carillion employees here have been offered the opportunity to join Kier/Eiffage.
Amey is taking over the CarillionAmey joint ventures that maintain and improve Ministry of Defence housing. In true military fashion, Amey had been working on contingency plans in anticipation of Carillion's collapse for weeks, it revealed.
Carillion also had a telecoms cabling joint venture, Carillion Telent, with Telent Technology Services. Telent is taking over Carillion's share of the joint venture will all contract and payment terms to suppliers unaltered.
Morgan Sindall said it was "working on a limited number of projects and joint ventures with Carillion and is committed to completing these projects as planned. The impact of Carillion's situation is not expected to be material on the group. We will be working closely with customers and other stakeholders to ensure continuity of service."
In Manchester, Moda has been able to bring in its sister company Caddick Construction to take over from Carillion on its £154m Angel Gardens residential scheme.
Not all of Carillion's work in hand has been so easy to keep stable; on many sites the gates have simply been locked, leaving many a tale of tradesmen/women being unable to get their tools back. Replacement contractors will be nervous of stepping into a dead man's shoes.
"Nobody is rushing in on this won to pick over the bones," says Neil Edwards, chief executive of The Builders' Conference, who keeps a close eye on where the work is going. "There is a great deal of due diligence going to occur on all projects Carillion secured to make sure the terms and conditions are fair for all involved because if they go wrong again it will be a shambles."
Of immediate concern to the government when Carillion filed for insolvency was ensuring continuity of the support services that Carillion supplied under PFI contracts.
Carillion held approximately 450 contracts with the government, representing 38% of its 2016 reported revenue or roughly £2bn.
In Oxfordshire alone, 18,000 schoolchildren across 90 schools depended on Carillion for their lunches.
The government and other public sector clients were swift to reassure Carillion employees working in schools, hospitals and public sector buildings that they will continue to be paid by the Official Receiver while transition arrangements are made, either to bring them back in house (as in Oxfordshire) or to a new contractor.
Carillion also looked after the property estate of Nationwide Building Society, including cleaning, catering and maintenance, under a seven-year £350m contract awarded in 2016. Nationwide has brought these services back in house, securing the jobs of all involved.
For many, though, the uncertainty will last for months.
phil@theconstructionindex.co.uk
Got a story? Email news@theconstructionindex.co.uk