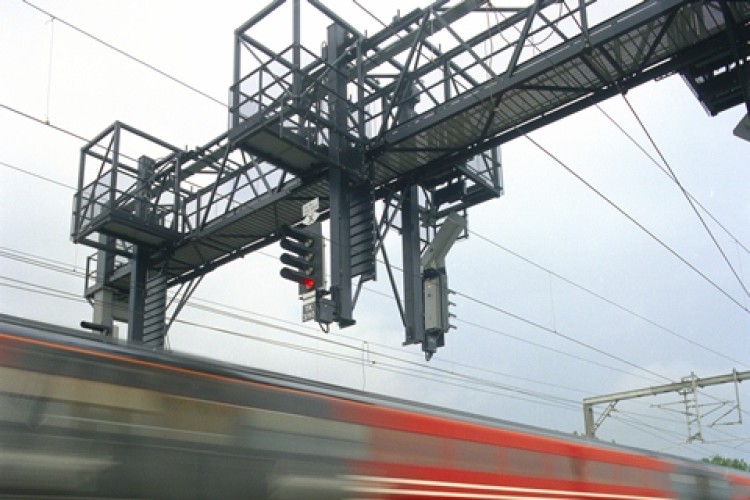 Work to electrify TransPennine and Midland Mainline railways will now get going again after Network Rail chairman Sir Peter Hendy agreed new plans with the DfT.
In its statement, the Department for Transport said: "Sir Peter Hendy has outlined to the secretary of state for transport how work could continue. The secretary of state has replied to the chair of Network Rail asking Network Rail to un-pause (sic) this work.
Network Rail will work with the Department for Transport (DfT) and Rail North to develop a new plan for electrification of the TransPennine line between Stalybridge and Leeds and on to York and Selby. The previous plan only changed the power supply of the trains. The new plan will add capacity between Manchester, Leeds and York. When the work is finished, the whole route from Liverpool to Newcastle (via Manchester, Leeds and York) will be fully electrified.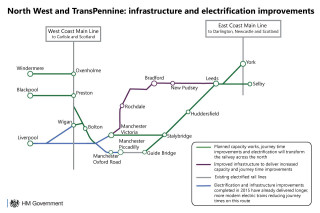 Network Rail will also restart work to electrify Midland Mainline. Sir Peter Hendy is proposing that line speed and capacity improvement works already in hand are added to, with electrification of the line north of Bedford to Kettering and Corby by 2019 and the line North of Kettering to Leicester, Derby/Nottingham and Sheffield by 2023.
Sir Peter Hendy said: "The temporary pause in the programme has given us the space to develop a better plan for passengers. People can expect more services and faster journeys. We face some difficult challenges, and there is more work still to do, but the secretary of state's decision means we can now move forward with our plans to electrify TransPennine and Midland Mainline".
Nelson Ogunshakin, chief executive of the Association for Consultancy & Engineering, commented: "We would now urge the government and Network Rail to ensure that they learn the lessons from this episode and in their desire to announce projects do not overlook the very great need to develop proper plans and cost estimates. This can best be achieved through Network Rail working more closely with industry before making any firm decisions. We must avoid these kinds of delays if future projects are to be delivered on time, on budget, and on course to maximise the economic benefits we expect from them."
Got a story? Email news@theconstructionindex.co.uk