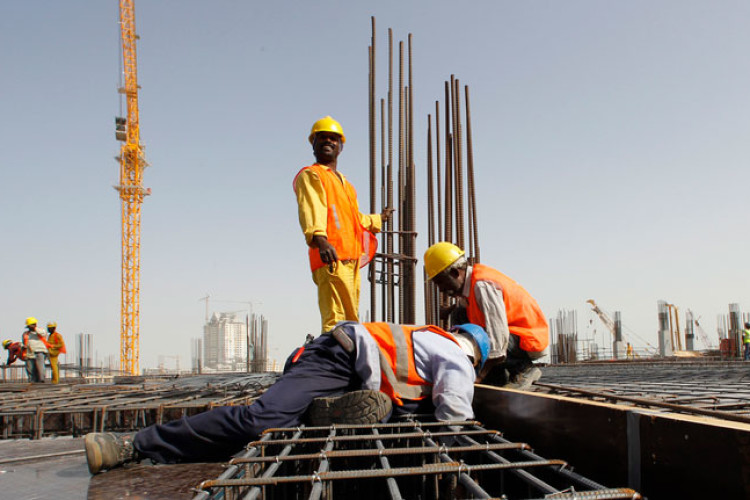 The legislation adopted this week means that migrant workers covered by the Labour Code will no longer have to obtain exit permits in order to leave the country.
Law No 13 of 2018 amends provisions of Law No 21 of 2015 and Law No 1 of 2017, which regulate the entry and exit of expatriates. Under the previous legal framework, all migrant workers were required to obtain an exit permit from their employer in order to leave Qatar.
The new law specifies that employers may submit for approval to the Ministry of Administrative Development, Labour & Social Affairs the names of workers for whom a "no objection certificate" would still be required. Employers will have to justify the application based on the nature of the person's work but the number of these workers per company cannot exceed 5% of the workforce.
 "The ILO welcomes the enactment of Law No. 13, which will have a direct and positive impact on the lives of migrant workers in Qatar," said Houtan Homayounpour, the head of the ILO Project Office for Qatar "This first step towards full suppression of exit permits is a clear sign of commitment by the Government of Qatar to labour reforms and a key milestone in the process. The ILO will continue to work closely with the government of Qatar on these reforms."

A Ministerial Decree will follow outlining rules and procedures allowing the exit of workers who fall outside the Labour Code.
"The adoption of this law is another step in our continued drive to provide decent work for all migrant workers in Qatar and to ensure their protection." said minister of administrative development, labour and social affairs Dr Issa Saad Al Jafali Al Nuaimi,
The ILO is a UN agency that brings together governments, employers and workers of 187 member states, to set labour standards, develop policies and devise programmes promoting decent work for all women and men. In April 2018, the ILO opened its Project Office in Qatar to support the implementation of a comprehensive programme on working conditions and labour rights in the country. ILO said that the initiative reflects the common commitment of both the government of Qatar and the ILO to cooperate on ensuring compliance with ratified international labour conventions, as well as achieving fundamental principles and rights at work in Qatar in a gradual manner during the period 2018 to 2020.
Got a story? Email news@theconstructionindex.co.uk