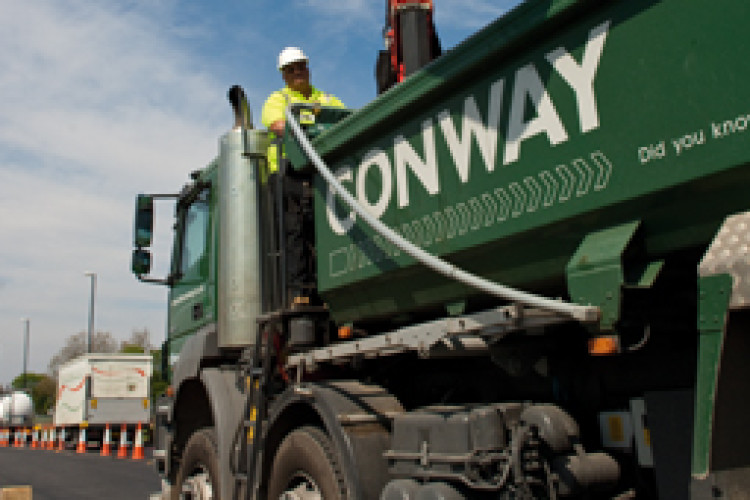 Consulting engineer WSP is supplying design services.
The three deals cover highways maintenance management and public realm projects, worth £30m a year; public lighting maintenance management and mechanical & electrical works (£5.25m a year); and bridge and structures maintenance management and improvement (£2.5m a year).  Each contract is for eight years with an option for a four-year extension.
The three individual contracts all start on 1 April 2014.
The FM Conway WSP team will deliver a range of services including: design and consultancy; reactive and planned highway maintenance and management; public realm projects; management and improvement of Westminster City Council's highway assets; and the maintenance and management of two Thames crossings and all tunnels, monuments and statues.


FM Conway has provided highways services to Westminster City Council since 1991, while WSP has been providing transport planning, traffic engineering and infrastructure design services to the council for the last nine years.
FM Conway chief executive Michael Conway said: "These maintenance deals demonstrate the scale and quality of our offer and our ability to unlock efficiency savings, drive innovation and recycle materials in our state-of-the-art plants, all key factors in securing the new contracts.  We have a successful existing partnership with Westminster City Council, and will be working together closely to provide a first-rate service for London's most iconic infrastructure." 
Chris Dixon, Westminster contract director at WSP, added: ''This is a fantastic win for WSP and FM Conway, which is a result of excellent delivery and client relationships from our existing technical team in Westminster. We are delighted with the appointment, which acknowledges the high quality of our proposal and the value for money that we will provide to Westminster.''
Cllr Melvyn Caplan, Westminster City Council cabinet member for finance, resources and customer services, said:  "We welcome this opportunity to build on our existing relationships with FM Conway and WSP in a deal that will deliver continual improvements to the public realm. Westminster's infrastructure is one of its most valuable assets and it is vital that we continue to maintain it to the highest possible standards while ensuring we secure value for money for our residents."
Got a story? Email news@theconstructionindex.co.uk