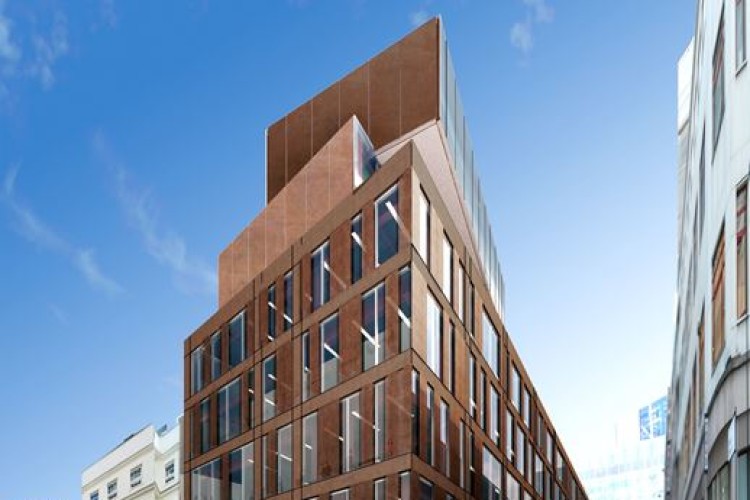 Willmott Dixon has secured a £20m contract to completely refit Summit House, built in the 1980s, near Shoreditch.
It is the contractor's fourth project for the Low Carbon Workplace (LCW), a consortium that includes Stanhope, Threadneedle and The Carbon Trust.
Key alterations by Willmott Dixon include removing an existing storey and replacing with two new storeys to create a modern office over six levels with a new copper glass façade. When complete in August 2016, it is expected to attract tech companies given its proximity Old Street's Silicon Roundabout.
LCW buys old property to modernise them and improve the energy performance certificate to at least a B rating.

Willmott Dixon managing director for North London, Chris Tredget, said: "I'm really excited to be working again with LCW to deliver the next stage of its vision for low carbon offices that are efficient and comfortable for tenants and an attractive investment for the landlord. It certainly plays to our strengths of working on constrained, high-rise commercial sites in central London."
He added: "This is a defining moment that points to a steady rise in property owners investing to create low carbon office environments in London, driven by tenant demand and the upside in value. Building them requires experience of the unique conditions of working on tight sites to deliver major structural alterations; we have just such a team with the know-how to deliver to these exacting conditions."
Willmott Dixon's London team is also working on an office refit at Tabernacle Street, refurbishing the 1960s Maple House on 37-45 City Road to create 70,000 square foot of CAT A space for Helical Bar, and building the 13-storey Dorsett City hotel on Aldgate High Street next to Aldgate tube station.
Got a story? Email news@theconstructionindex.co.uk