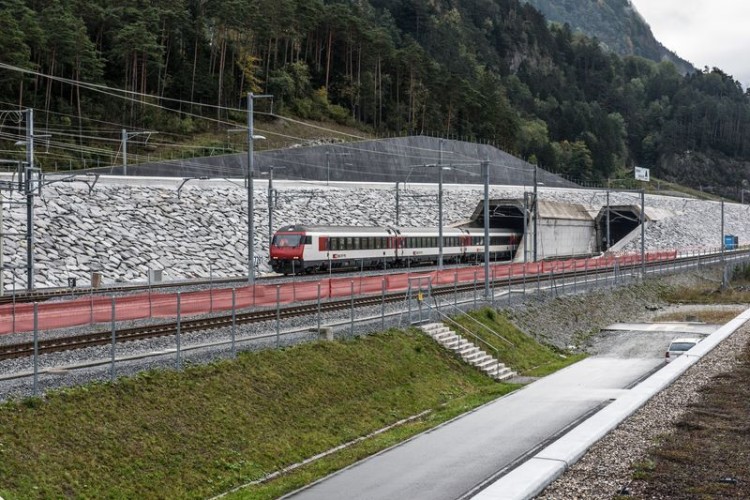 With a rock overburden of up to 2,300m, the Gotthard Base Tunnel is not only the world's longest, but also the world's deepest, railway tunnel.
The 57km tunnel has been built in the Swiss Alps by AlpTransit Gotthard, a wholly owned subsidiary of Swiss Federal Railways.
The line consists of two 57km-long single-track tubes. Including all cross-passages, access tunnels and shafts, the total length of the tunnel system is more than 152km. It links the north portal at Erstfeld with the south portal at Bodio.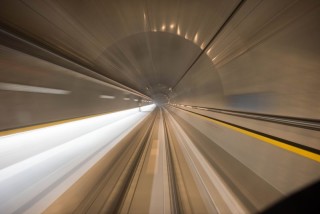 Stations at Faido and Sedrun divide both tubes into three approximately equally long sections. The multifunction stations each contain emergency-stop stations and two track crossovers.
Commercial services are set to start in December.
A ceremony was held yesterday to remember those who lost their lives during construction of the Gotthard Base Tunnel. Between 2002 and 2012, nine people died on the projecl. Four came from Germany, three from Italy, one from South Africa and one from Austria.  
Got a story? Email news@theconstructionindex.co.uk